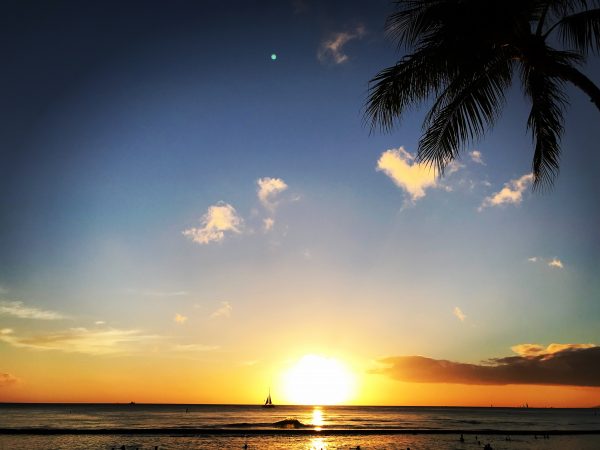 Aloha Hawaii! A trip to Maui and Waikiki Beach
On our way to Hawaii we arrived at Los Angeles International Airport around 4 PM. After the nice flight from Hong Kong in American Airlines First Class we decided to have a snack at the Qantas First Class Lounge at Tom Bradley International Terminal before we had our connecting flight to San Jose. We ordered some champagne, a steak and a burger, which were all pretty good.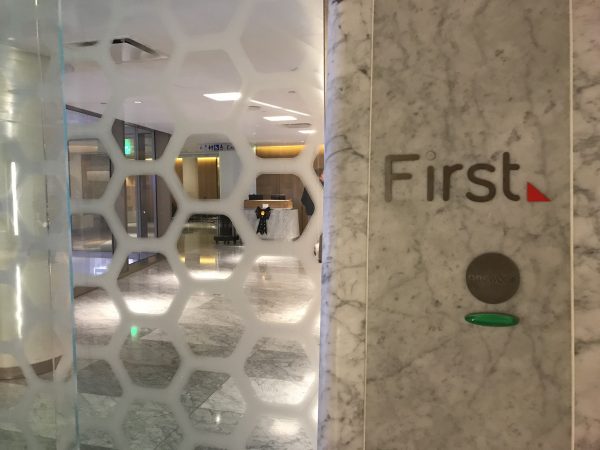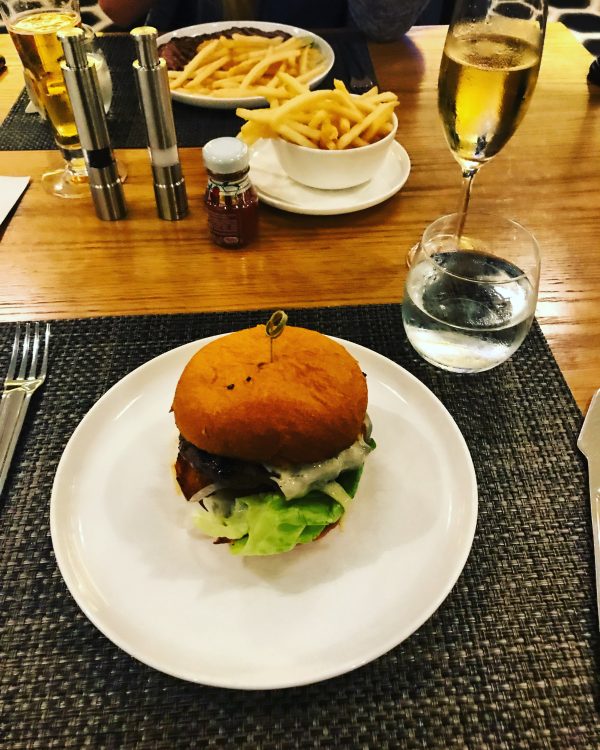 We spent the night in San Jose and had an early morning flight to Honolulu with Alaska Airlines. Our first destination in Hawaii was Maui. I had booked 7 nights at the Hyatt Regency Maui Resort & Spa. The flight from Honolulu to Maui was operated by Ohana Airlines with an ATR 42-500.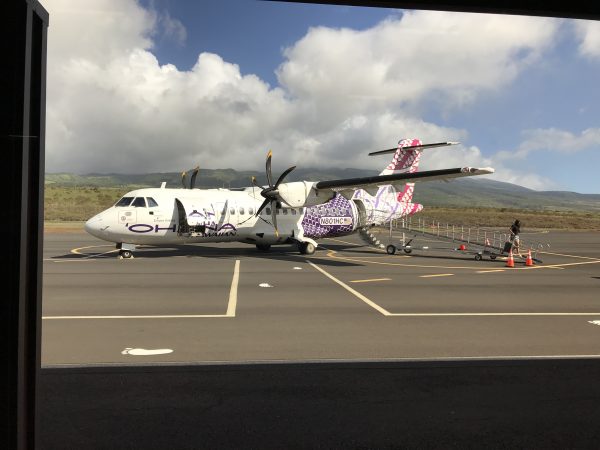 After a short 35 minutes flight we arrived at the beautiful island of Maui. We picked up our rental car, a Jeep Wrangler and went straight to the Hyatt Regency Hotel. Having a rental car in Maui is really important because it's the easiest way to explore the island.
At check in we were greeted with traditional Hawaiian flower necklaces and quickly received our room keys. We had a nice room at the 21st floor. The hotel is quite large, it is situated directly at the beach with beautiful gardens and several restaurants and shops.
I booked a club room so we had access to the Club Lounge which offers complementary breakfast, snacks and soft drinks during the day and beer and wine for dinner.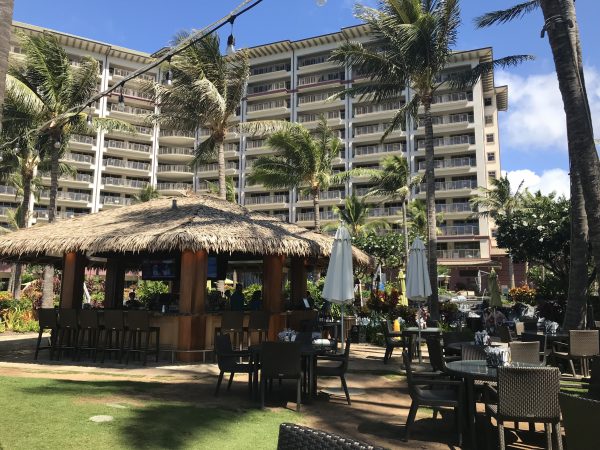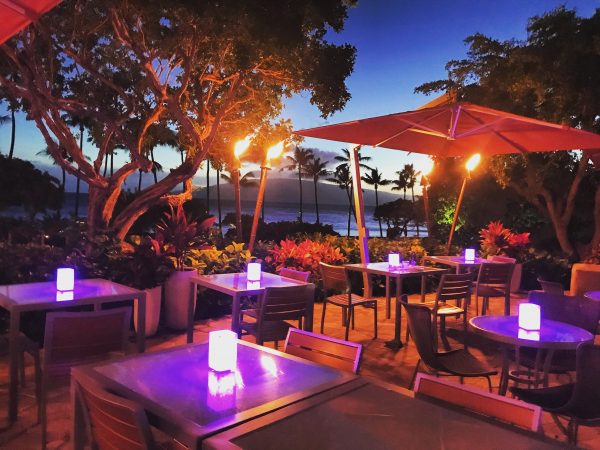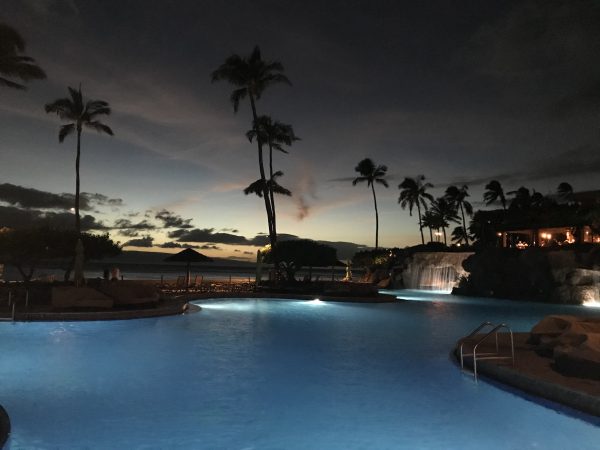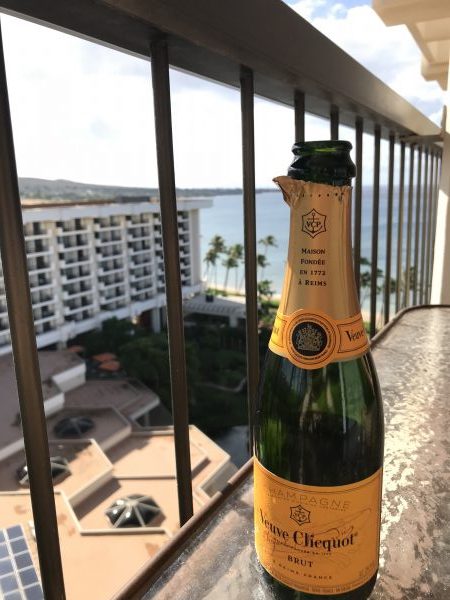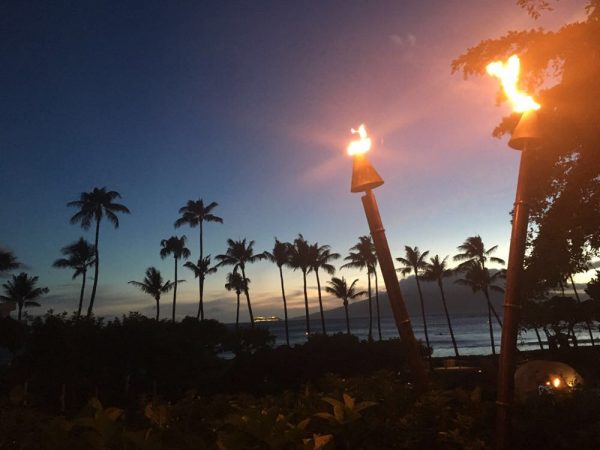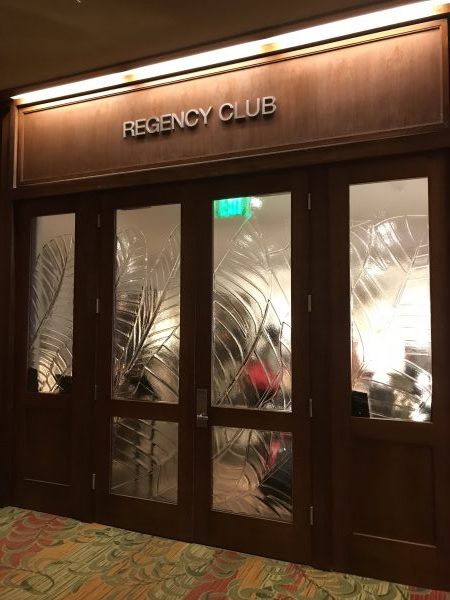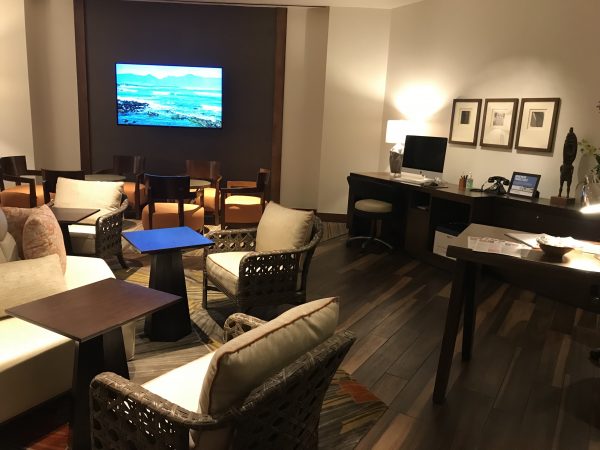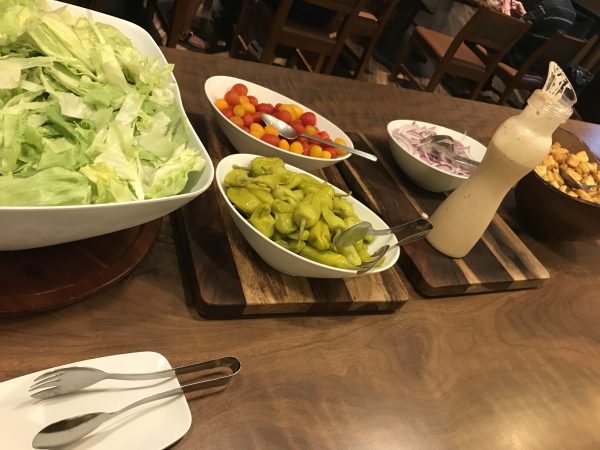 Maui is a relatively small island and you can get from one side to the other within 3 hours by car. We made several day trips to explore the beautiful nature. You will find everything from surf beaches, cliffs, volcano mountains, rainbows and jungle.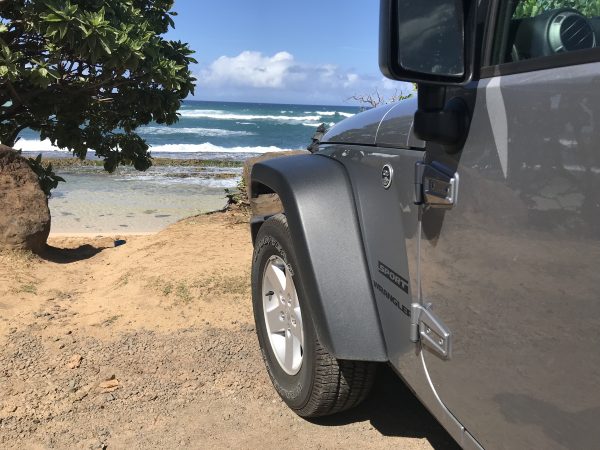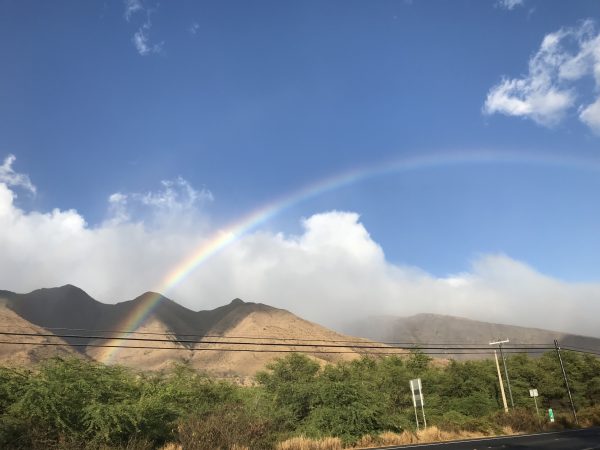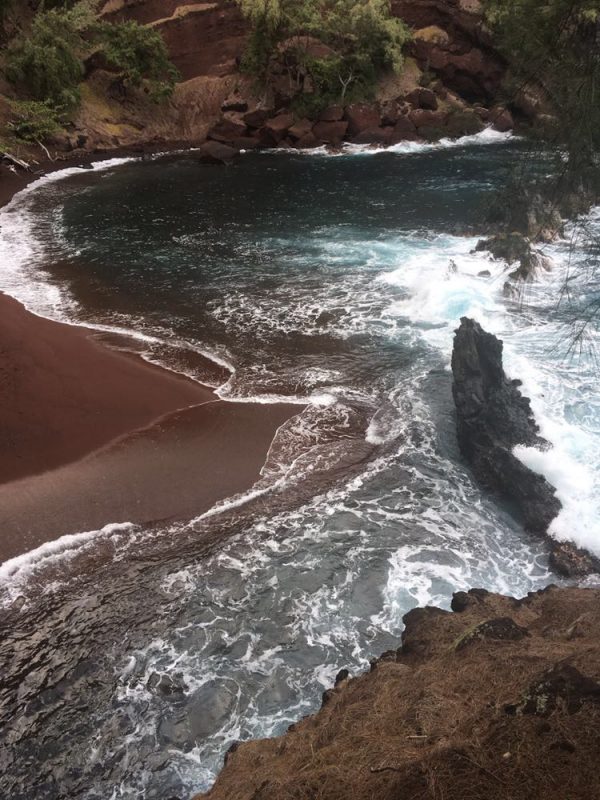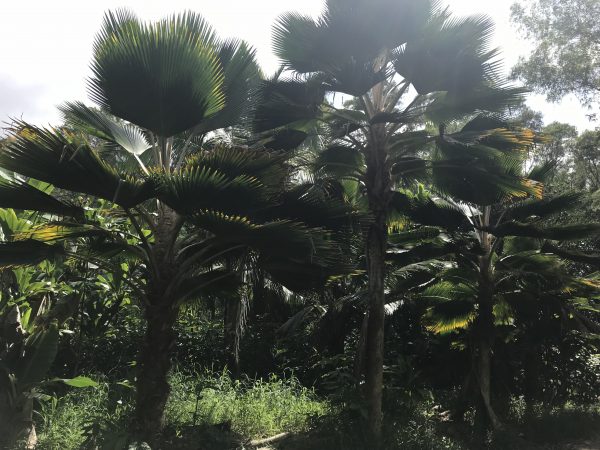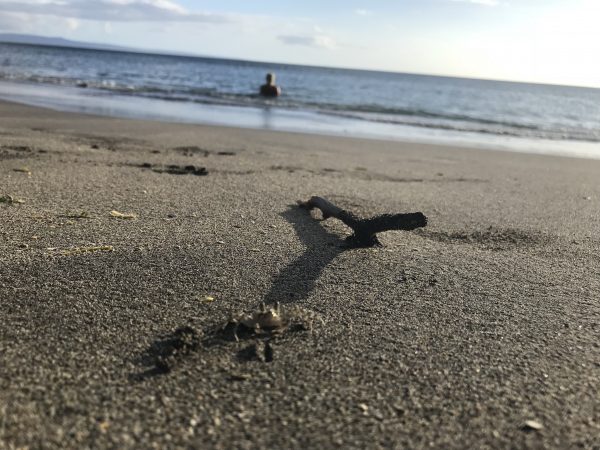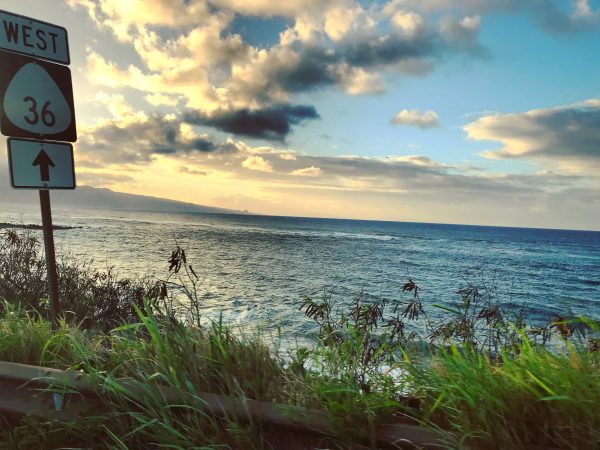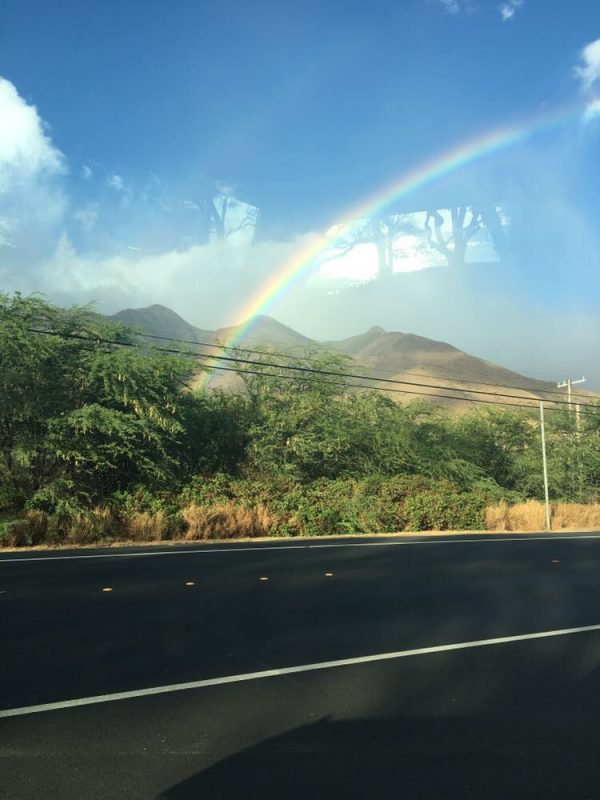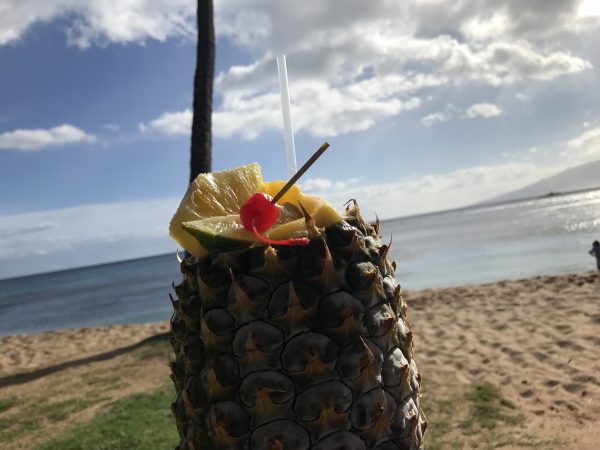 Maui was really great, the Hyatt Regency is a nice hotel. Even though you can see that it was built in the 1980s. The service and the location were both great. Maybe a bit overpriced, but that's normal in Hawaii.
The fantastic nature and the great beaches are definitely worth a visit.
After 7 days in Maui, Waikiki Beach on the island of O'ahu was the next destination on our list. 
I had booked two nights at the Marriott Waikiki Beach Hotel.
Honolulu is the biggest city in Hawaii. It's quite a contrast if you come from the tranquility of Maui to vibrant Waikiki Beach. Yet I was fascinated by the whole flair of the city and I had always dreamed of surfing at Waikiki Beach.
The Marriott Waikiki Beach is situated directly at the famous surf beach. The room was clean with a balcony and sea view. As a Marriott gold member you get a voucher for a complementary breakfast for one person per day. The breakfast at the Marriott was nothing special but there are plenty of restaurants within a range of just a few minutes walking. We had a great weekend in Waikiki Beach. Nice surfing, good food, fantastic weather. 
Here are some impressions: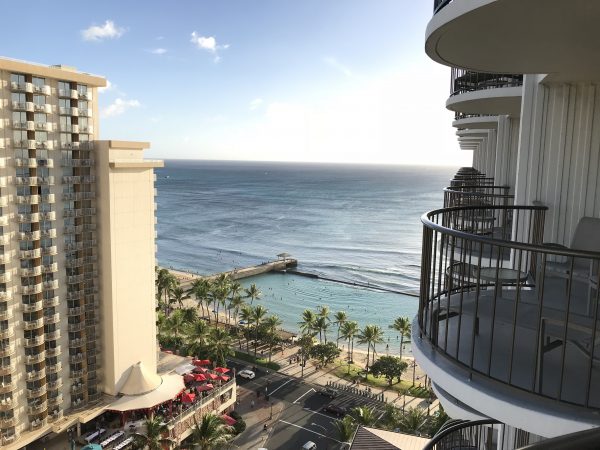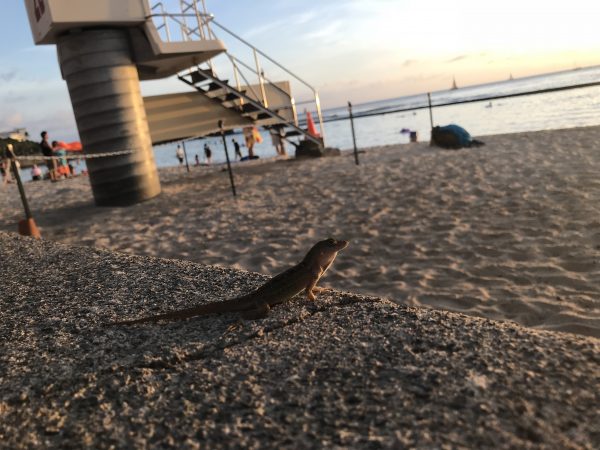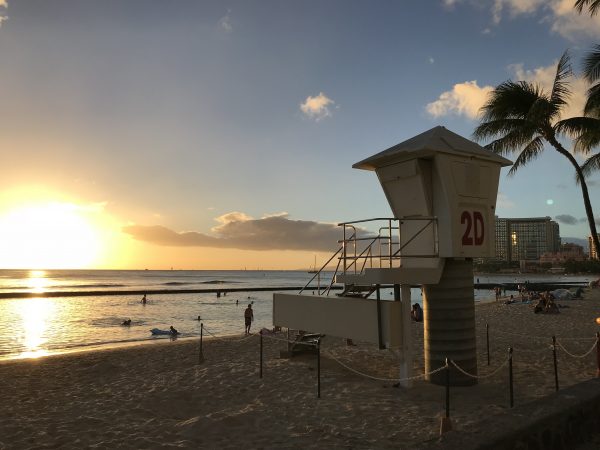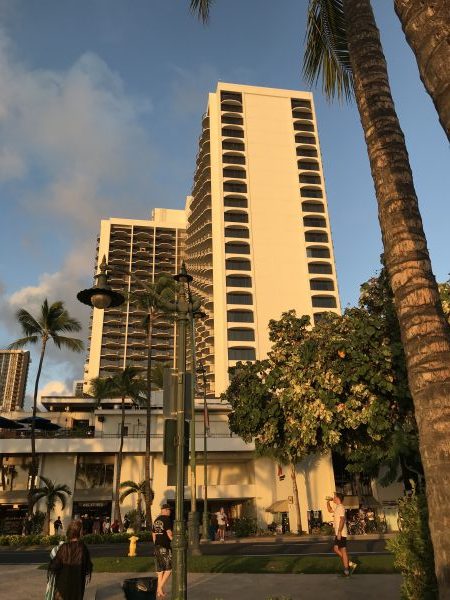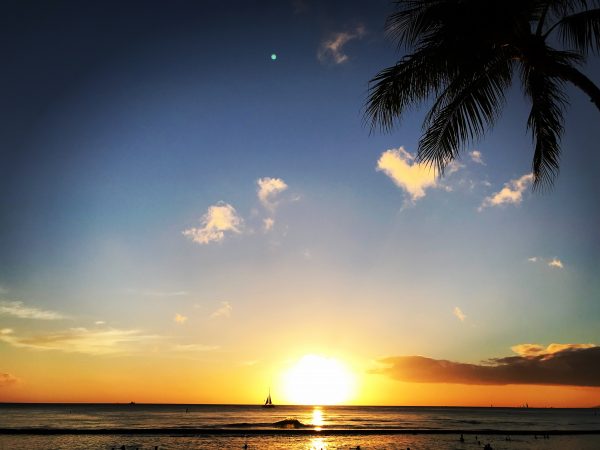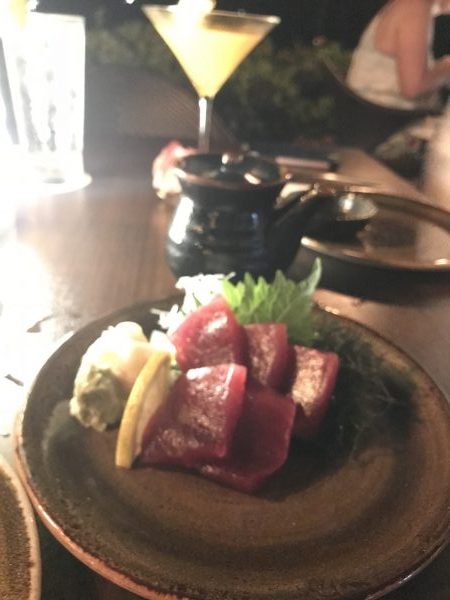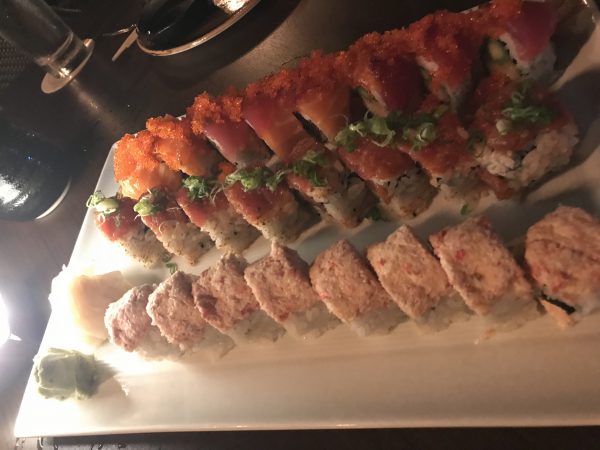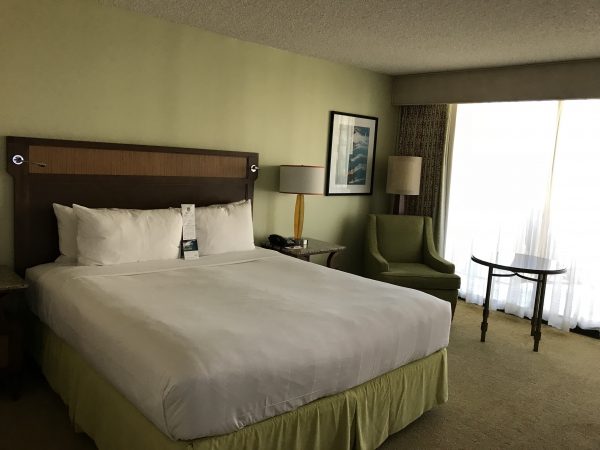 After this great Hawaii experience our next destination was Las Vegas. We had flights in United First so we could enjoy a last sundowner in the United Club Lounge at Honolulu Airport before we left the island for our next adventure.