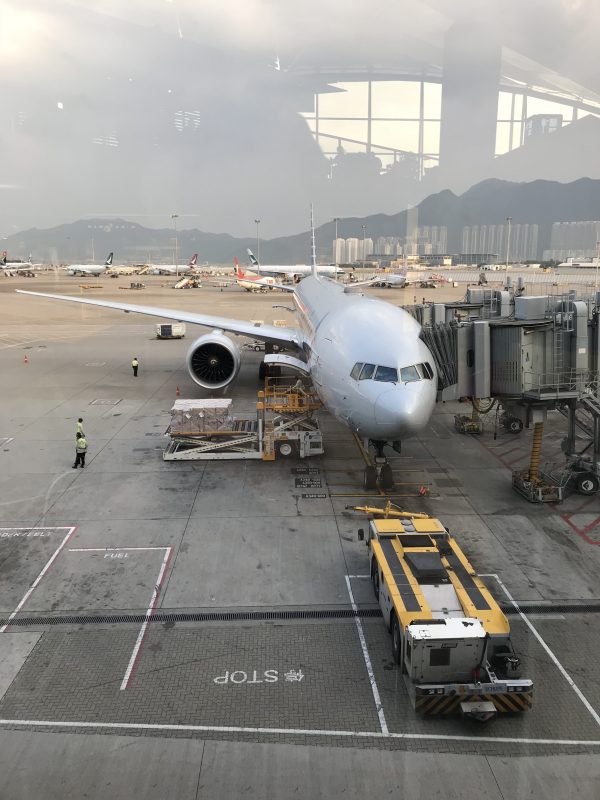 Impressions of American Airlines Flagship First 777ER HKG-LAX
On our trip around the world in October we also had a flight in American Airlines Flagship First Class from Hong Kong to Los Angeles.
I was curious about the experience because I had never flown AA First Class before. The reviews I read before the flight made me a little bit skeptical but I was positively surprised. The price I paid for this flight was more than fair. It was 62,500 Alaska Milage Plan miles plus 66,-$ fees per person.
We arrived at the Hong Kong International Airport Ferry Terminal on the ferry from Macau. After passing security (it took us more than 1 hour because we had issues with one of our boarding passes, but that's a different story), we went to the Cathay Pacific The Pier First Class Lounge.
The lounge is just great, you'll find everything you might expect from a first class lounge. Here are some pictures: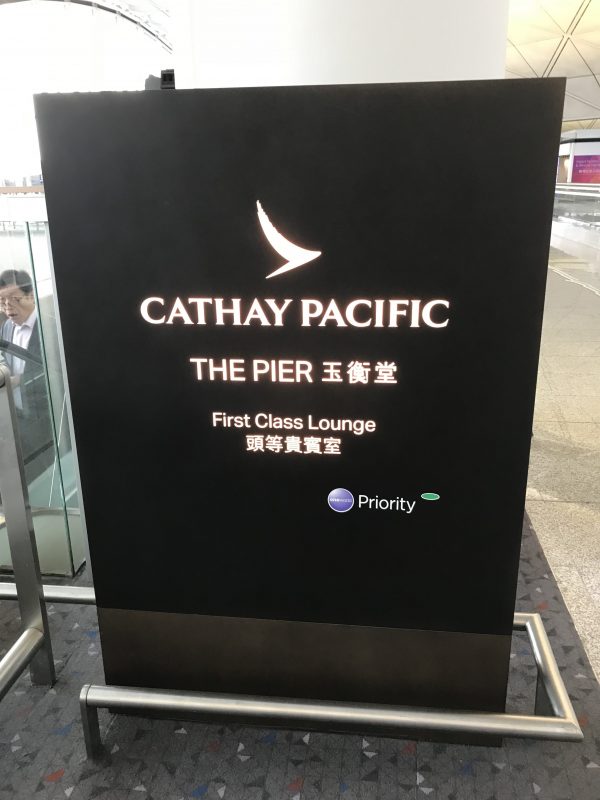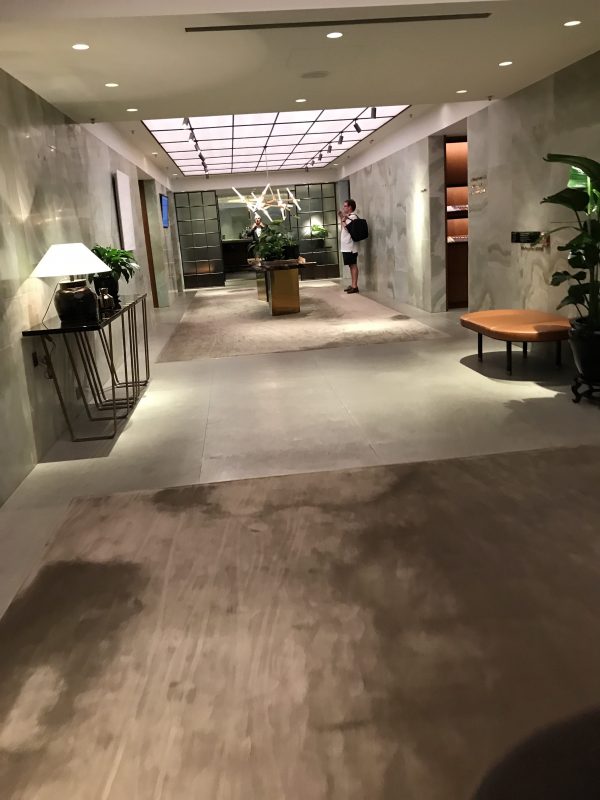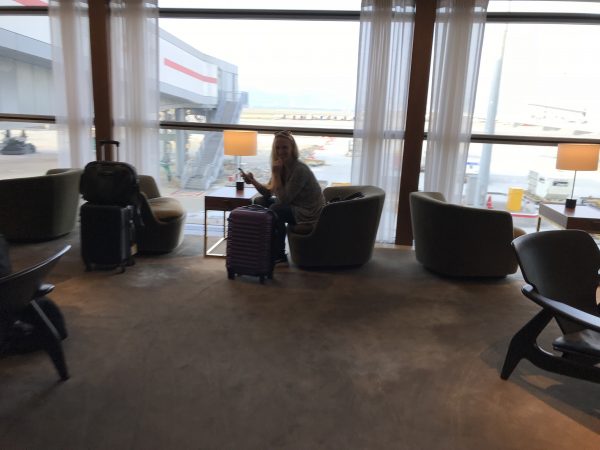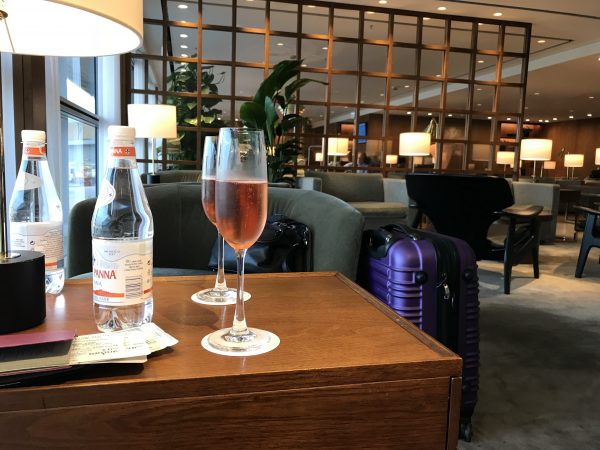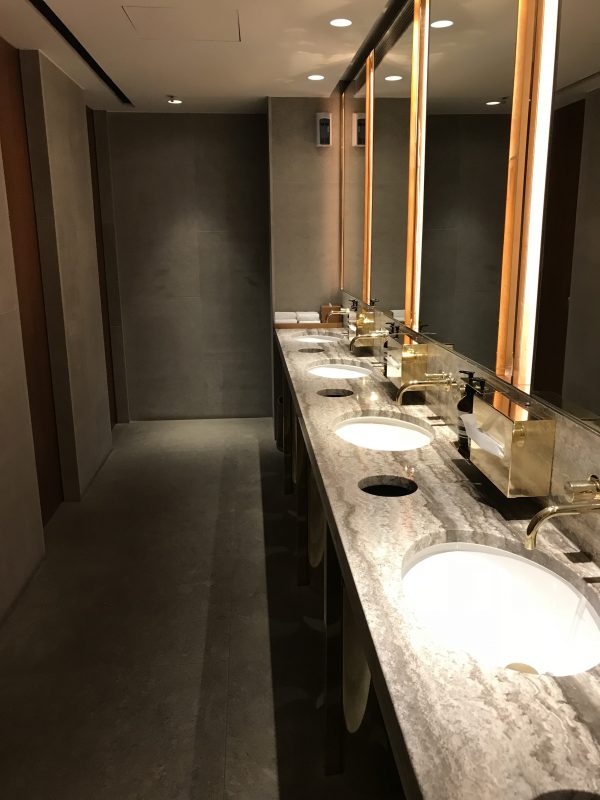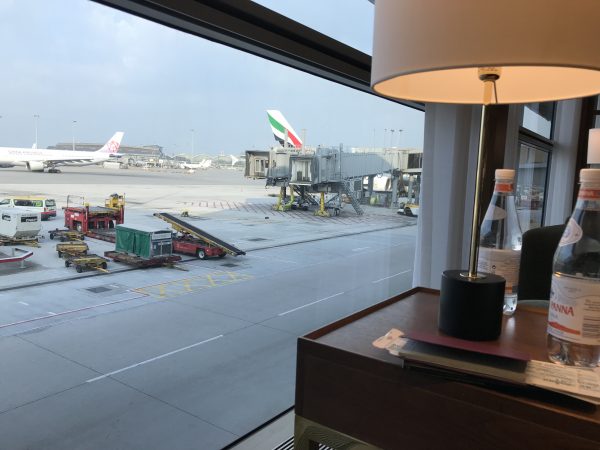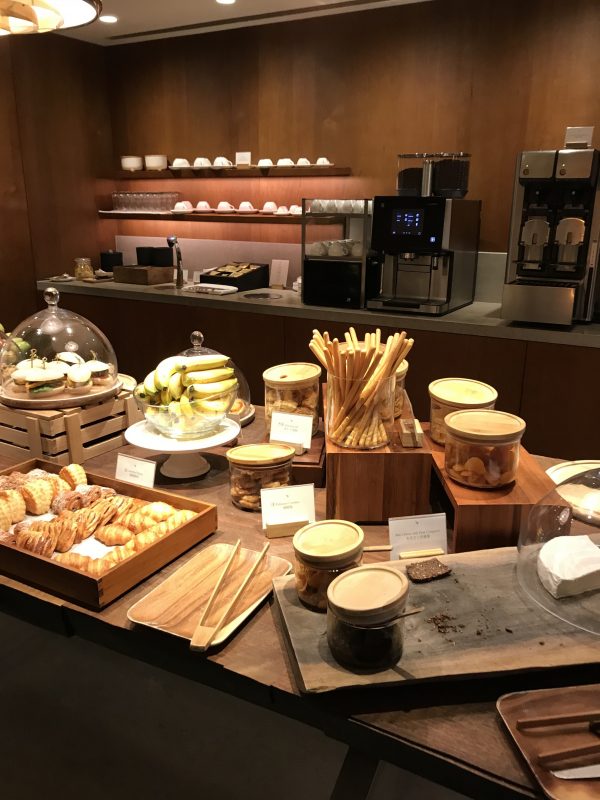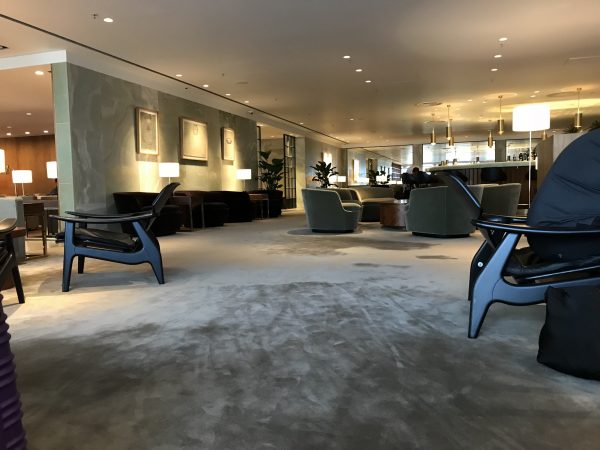 When our flight was ready for boarding we went to the gate. Traveling in First Class we were the first passengers to board the beautiful 777ER aircraft.
The purser welcomed us aboard and showed us our seats. I was on seat 1A. The whole crew was really friendly. The captain greeted us and even invited us to see the cockpit, that was awesome.
They served 2009 Taittinger Champagne which was pretty good. Shortly after takeoff they started dinner service. They served caviar canapé starters, mushroom soup, salad and a good selection of main plates, followed by cheese and dessert. All tasted really good. In the galley there was a selection of snacks and drinks available throughout the whole flight. I liked the Boom Chicka Pop.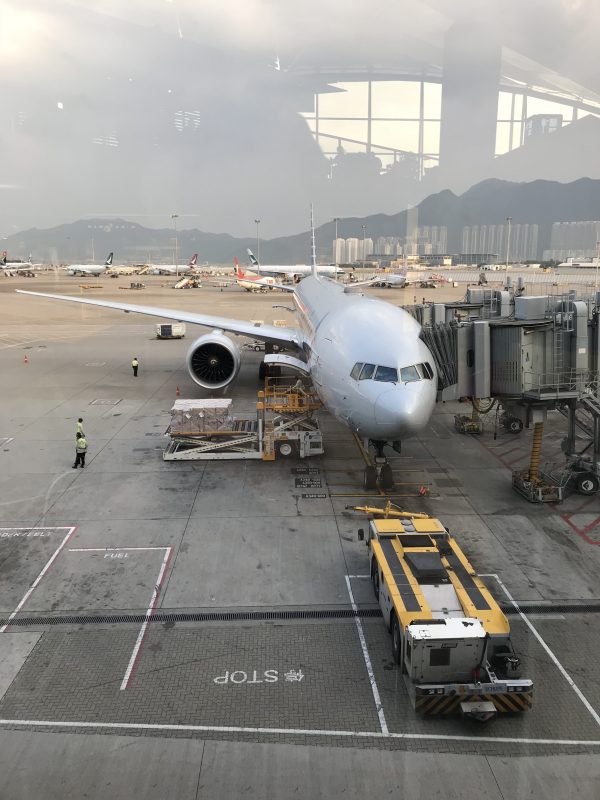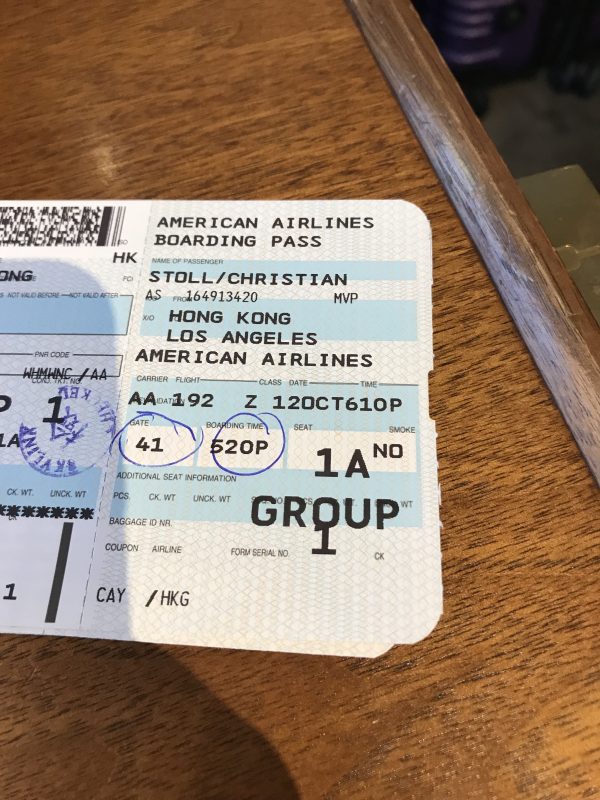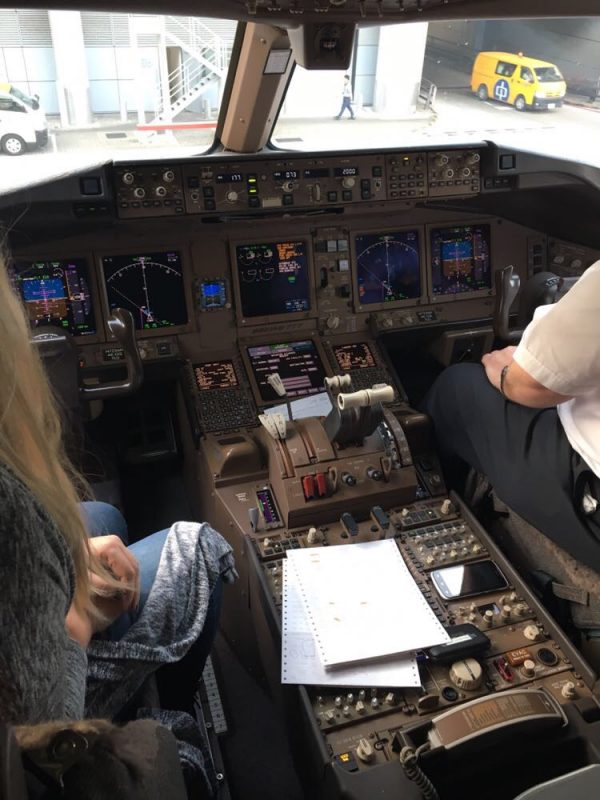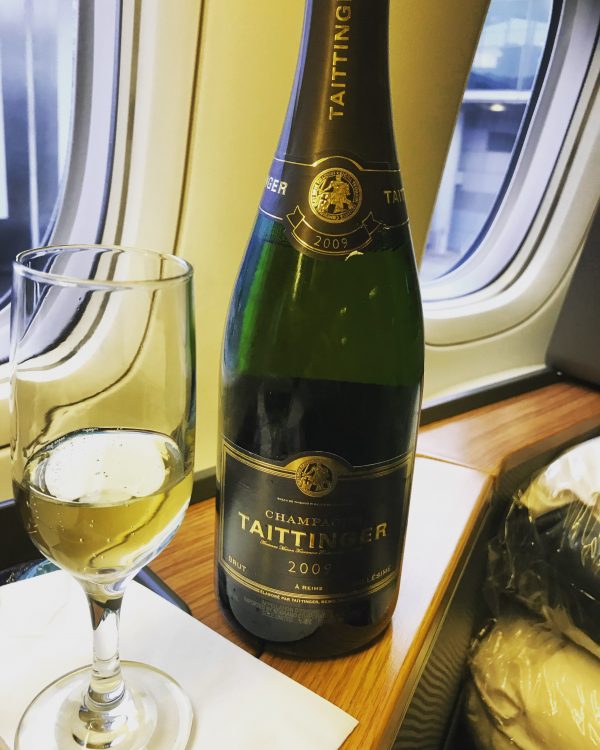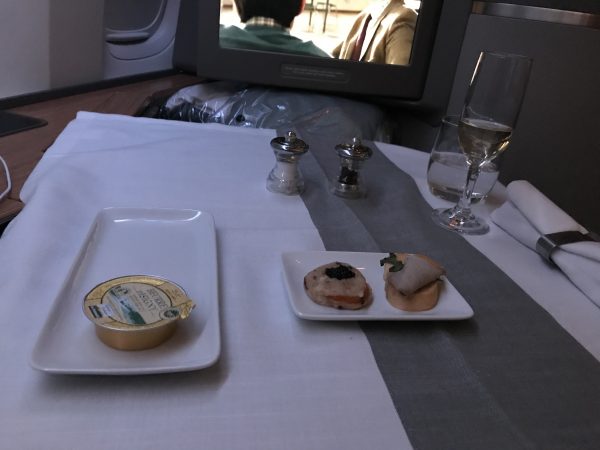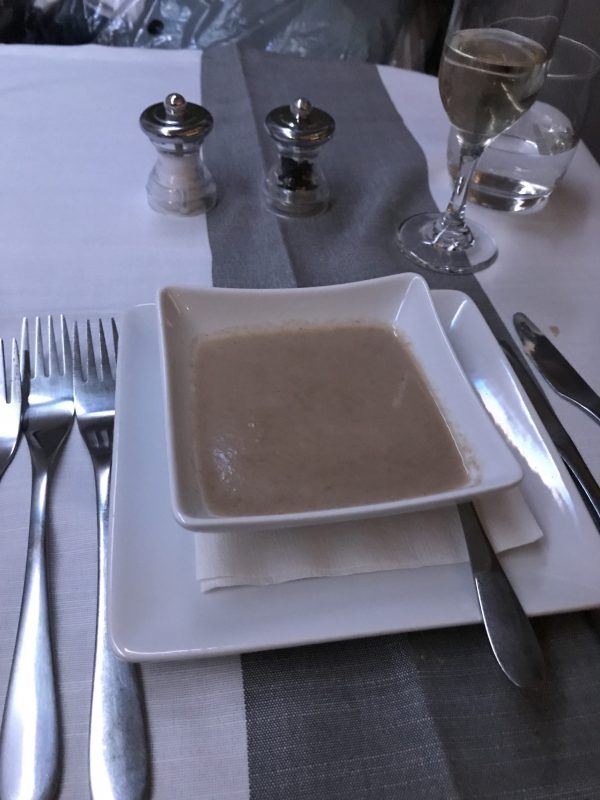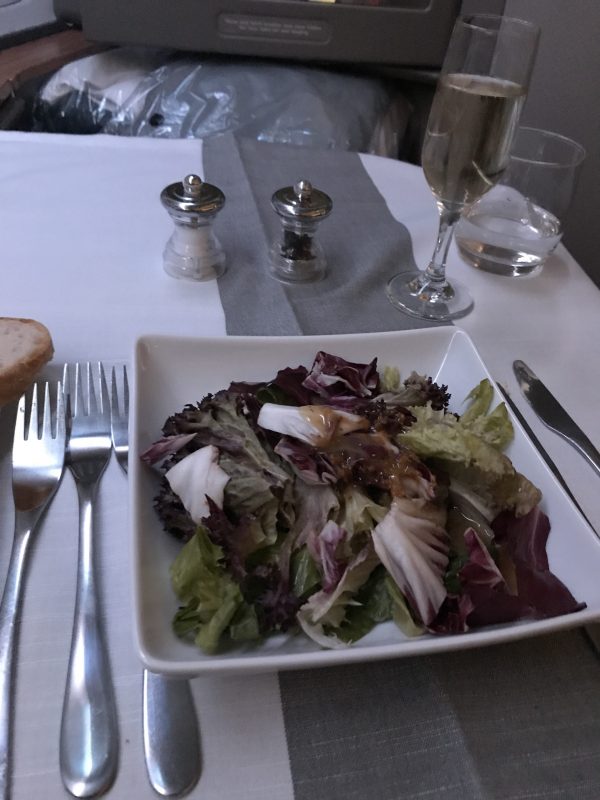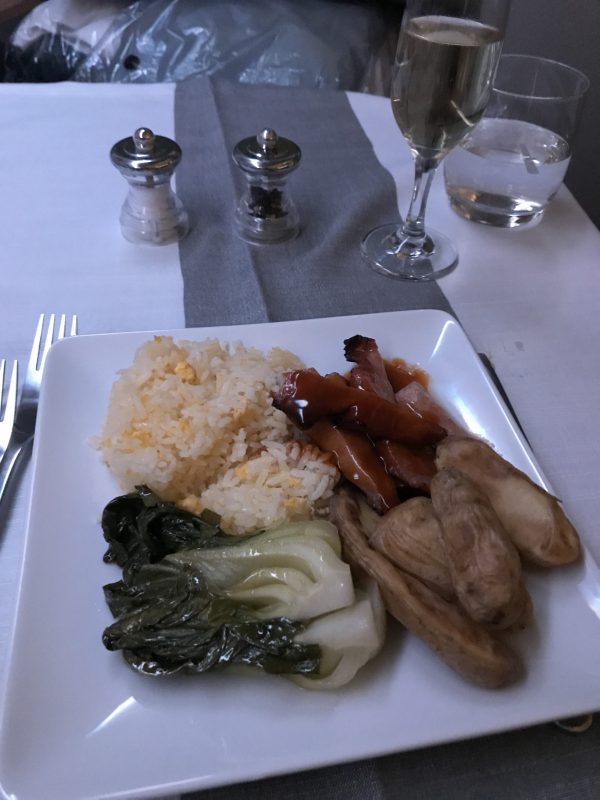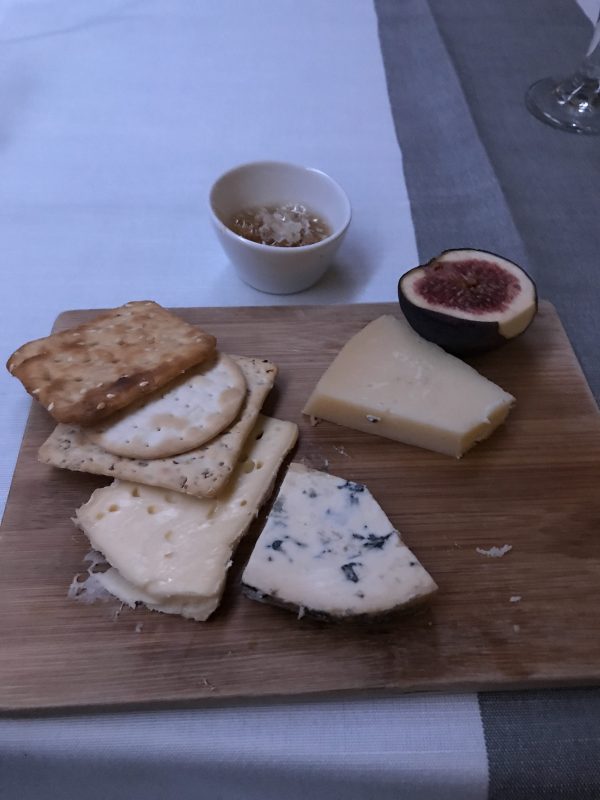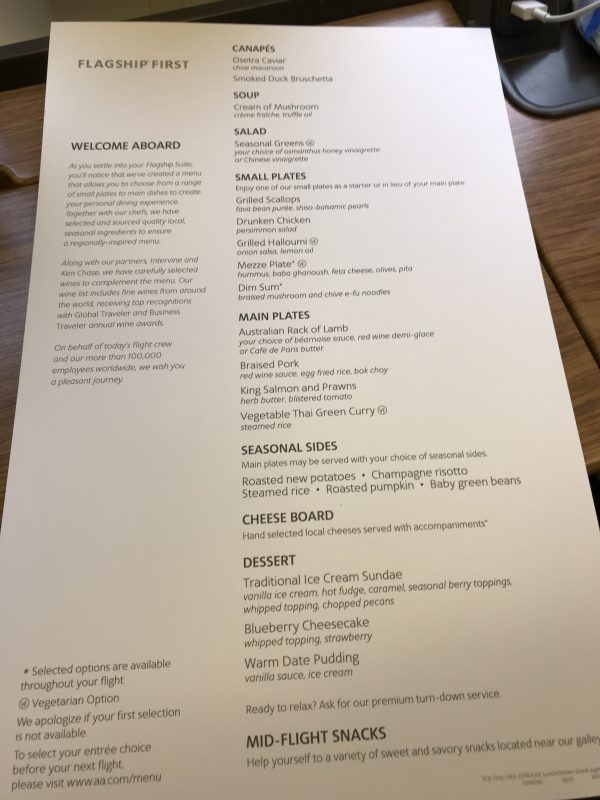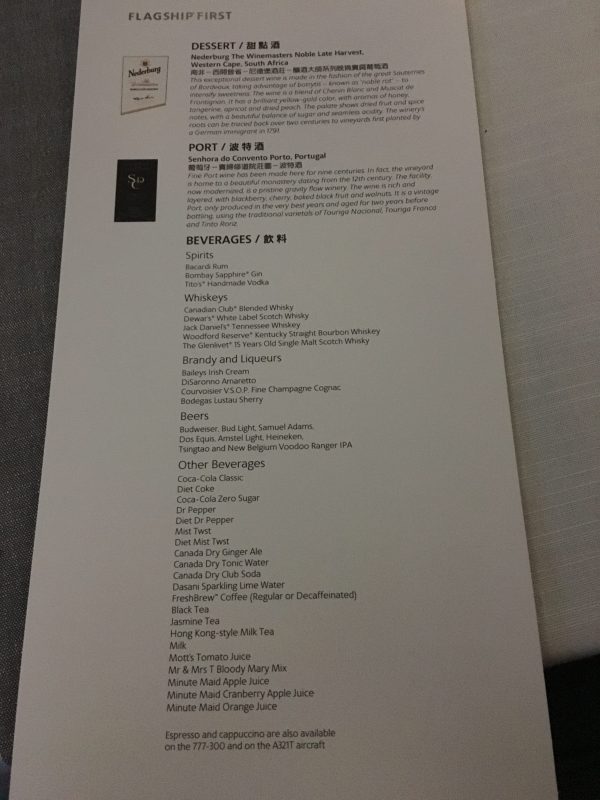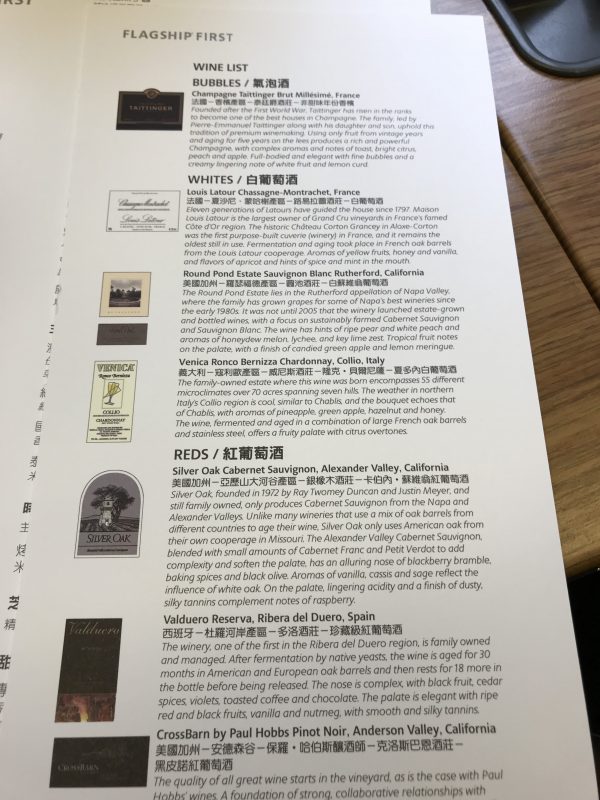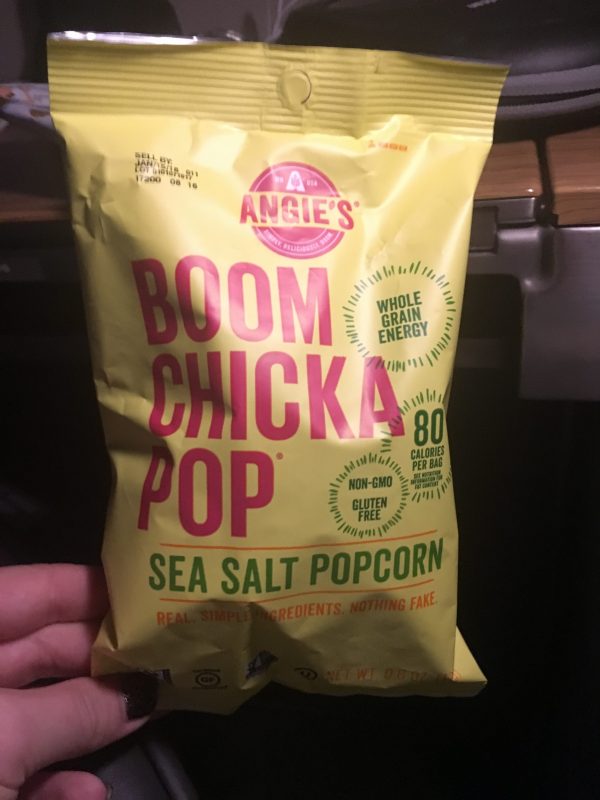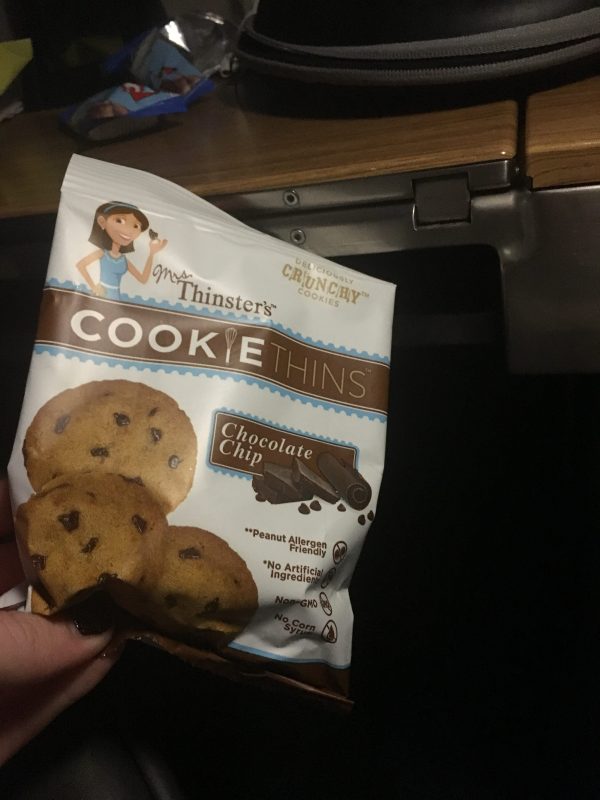 The seat was quite comfortable. The coolest feature is that you can turn it  90° towards the window. There's a small table which you can fold out to make it turn into a desk. It's not very big but there is enough space for a laptop. So you can have a small office in the sky with an incredible view.
When I was ready to get some rest the crew turned the seat into the fully flat position and added a padding for more comfort. For a first class product the "bed" is relatively small yet it was fine to get some sleep.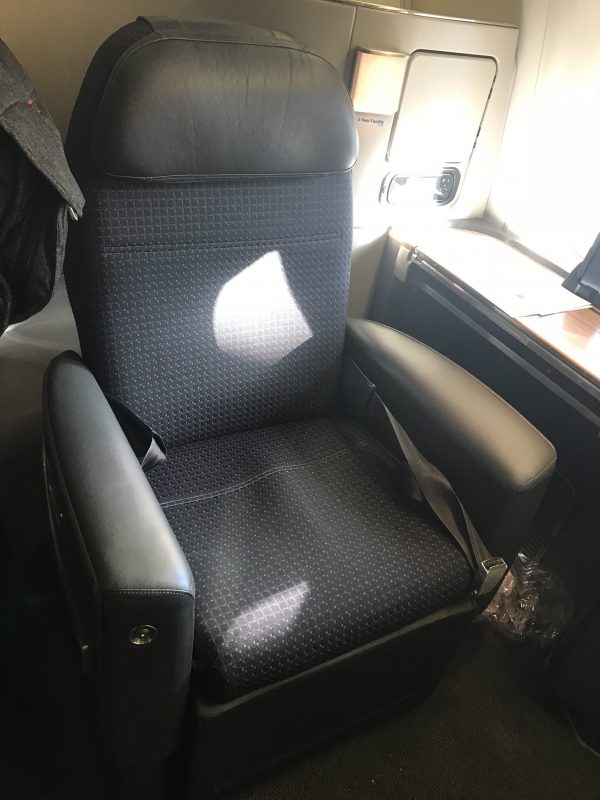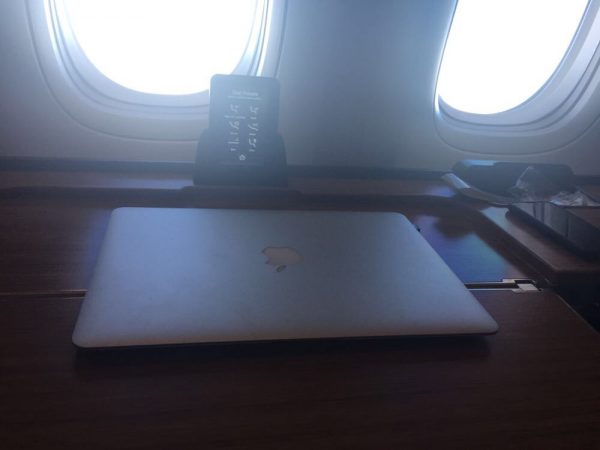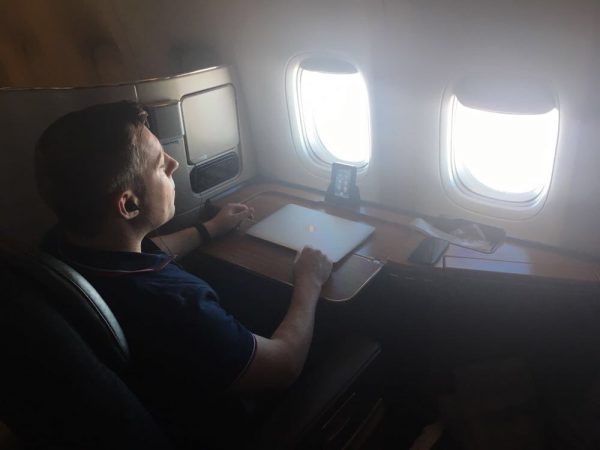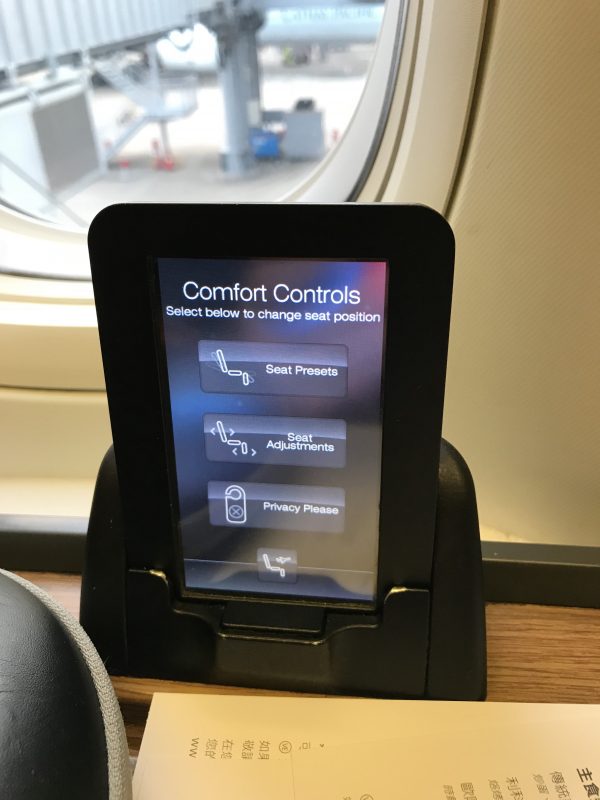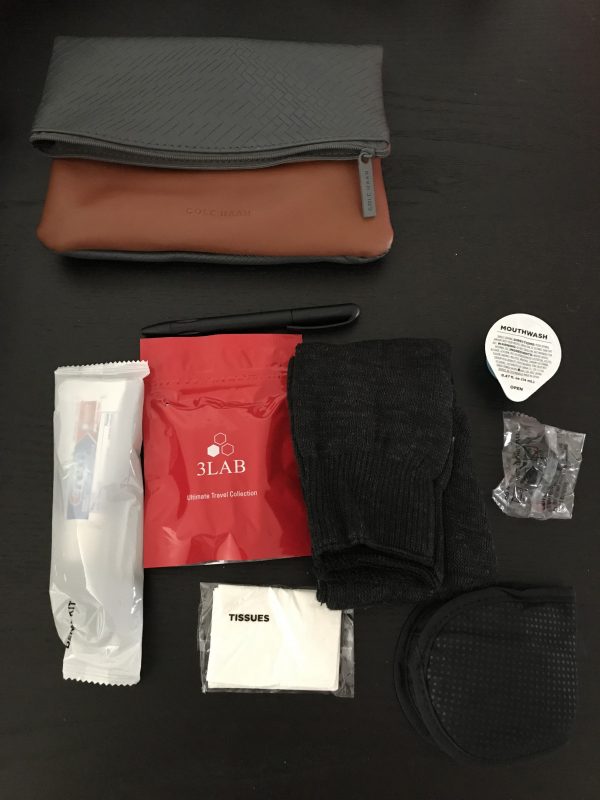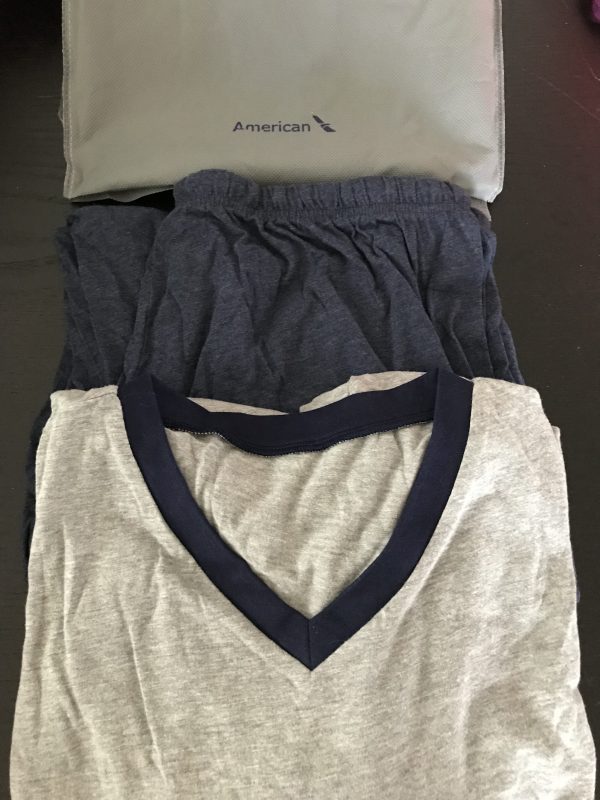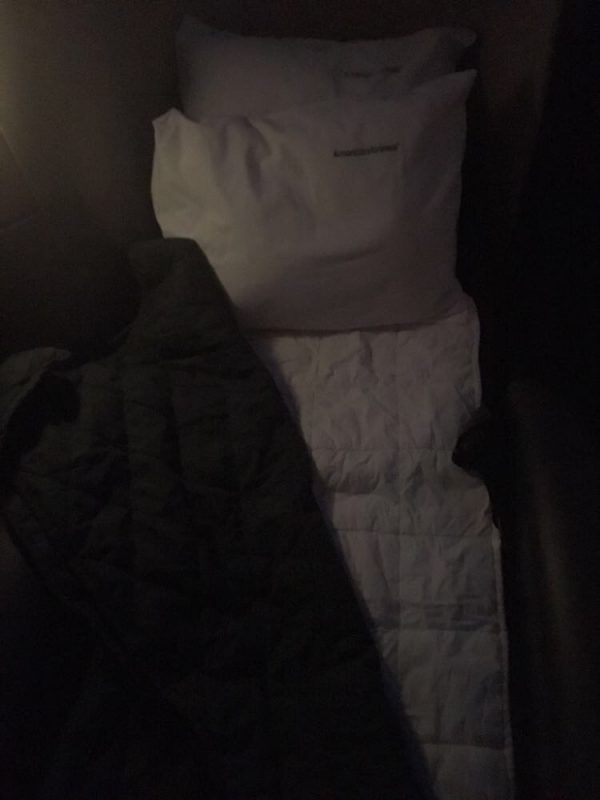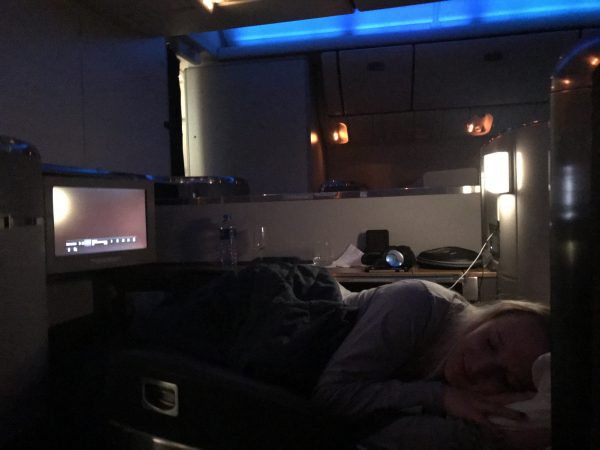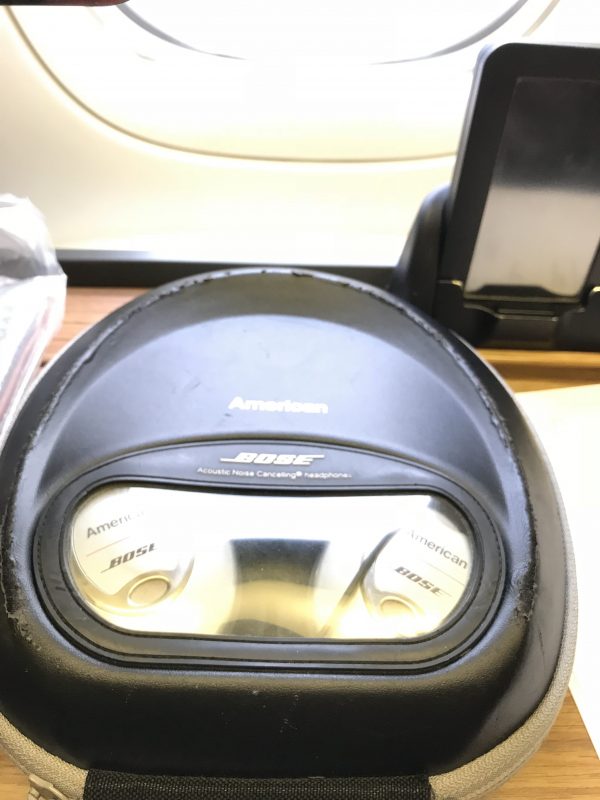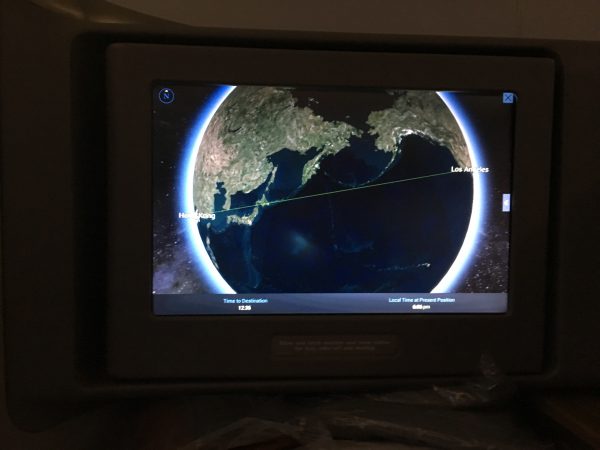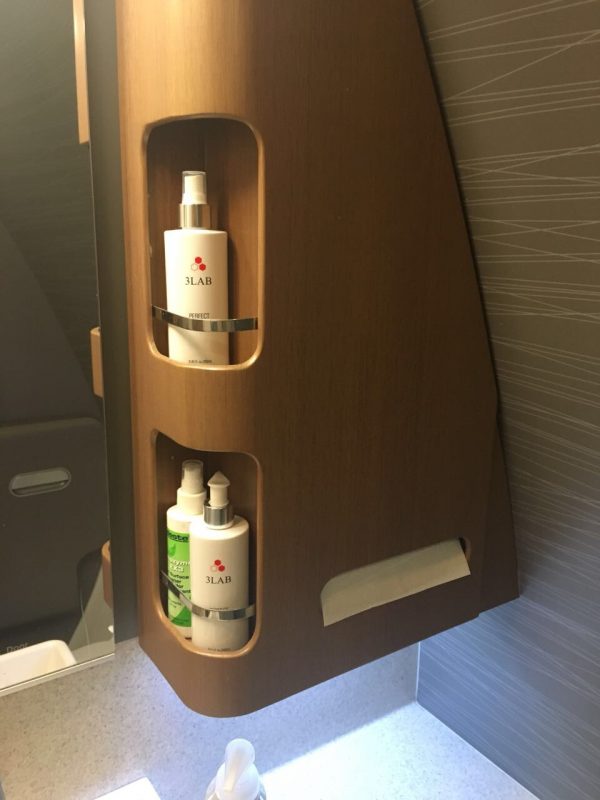 After I had slept for around 6 hours I ordered breakfast. The breakfast or "brunch" as they call it was nothing extra fancy but everything tasted good.  I watched some movies and soon we began our descent into Los Angeles International Airport. When you are traveling on an international One World First Class ticket you also get access to the Qantas First Class Lounge at LAX. We had a connecting flight to San Jose and enough time to visit the lounge. So we went there for dinner which was really nice. I show some pictures of the lounge at the end of this post.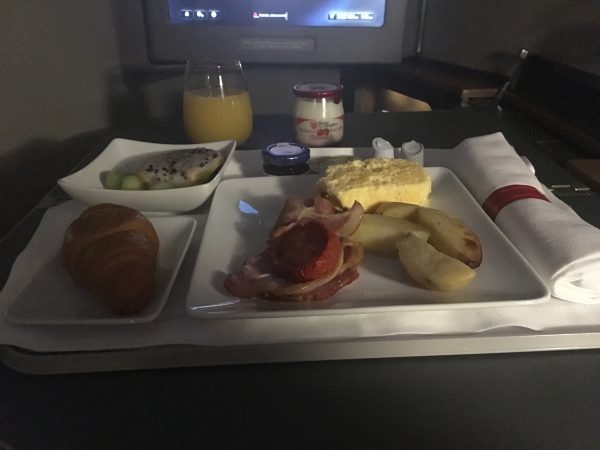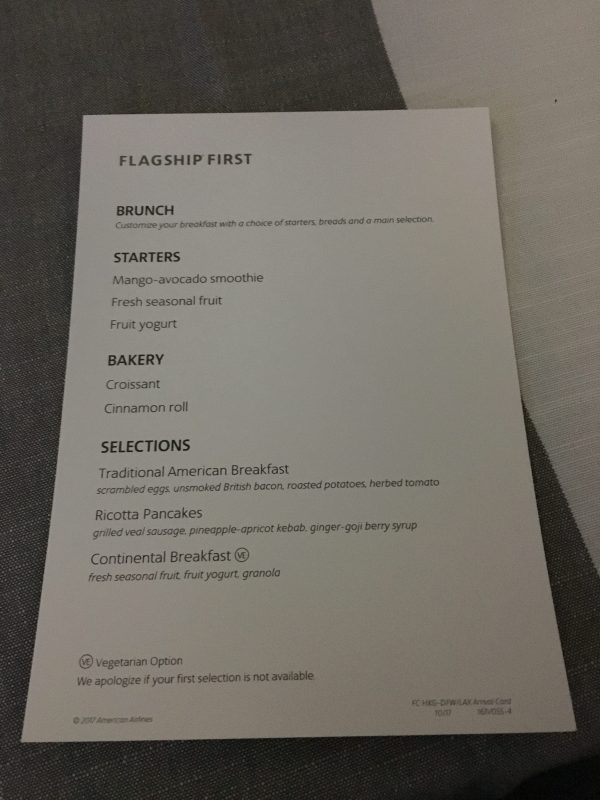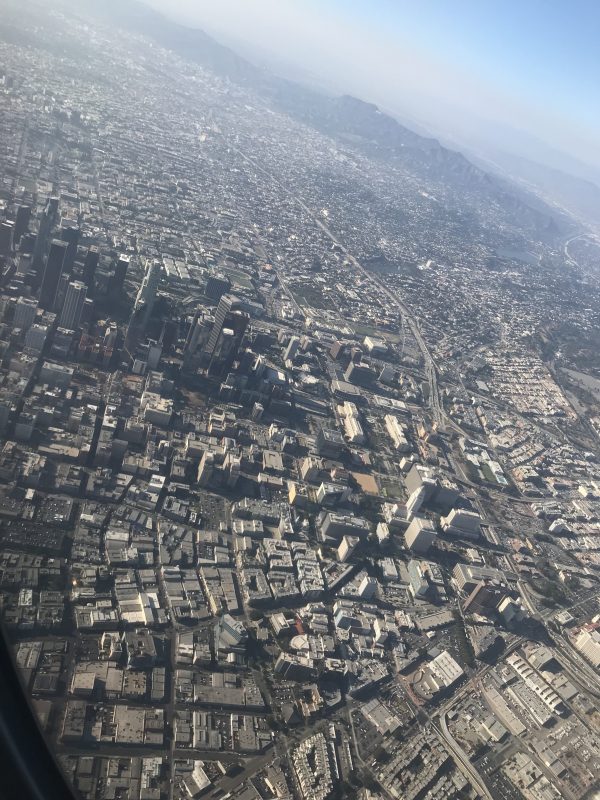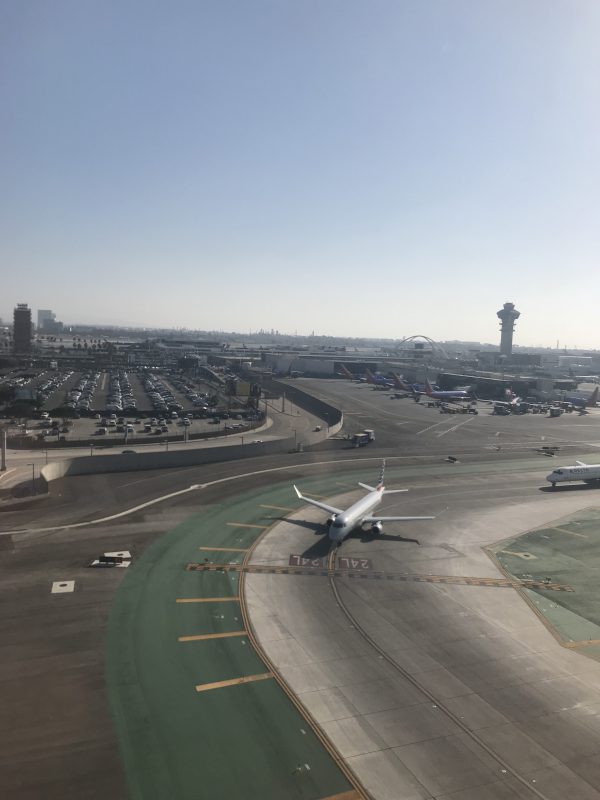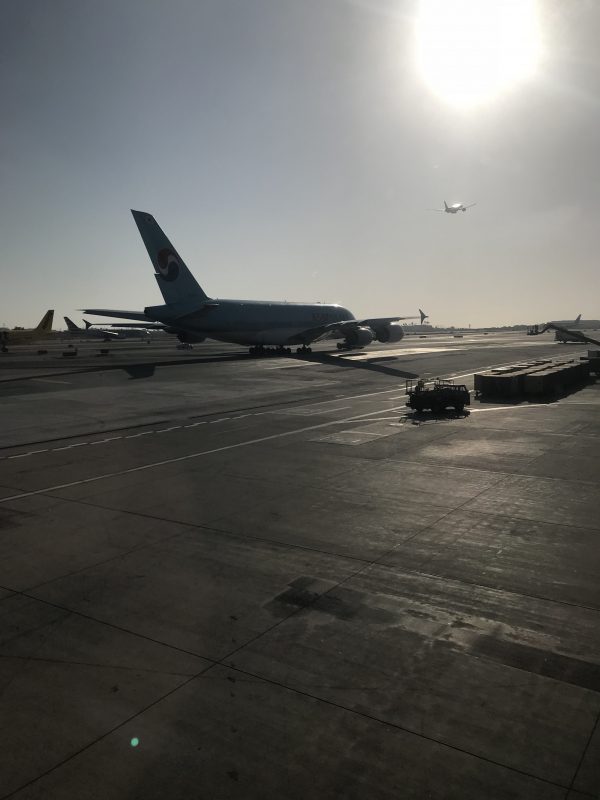 Bottom Line:
American Airlines Flagship First Class was better than I expected. It is not a top notch product like Emirates First Class, Singapore Airlines Suite Class or Etihad First Apartment. You get a hard product that is just slightly better than what you'd expect in business class. But the service was really good and there was nothing to complain about. They had a decent selection of food and drinks, a good entertainment system, Bose headphones, pajamas, and AA offers fast wifi for 19,-$ for the whole duration of the flight.
On this almost 14 hour flight I had a good time. I didn't get bored and even got some good sleep. After landing at LAX the Qantas First Class Lounge was a perfect finish for the overall great travel experience.