A trip to Czech Republic:
The King's Casino in Rodzvaov, a small village on the Czech-German border, is definitely one of my favorite casinos in Europe. Not only because it is close to my hometown Munich (90 minutes by car from MUC airport), also because it offers a bunch of customer orientated aspects which make this place worth a visit.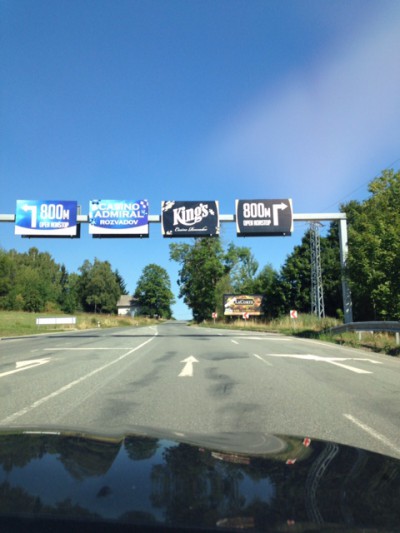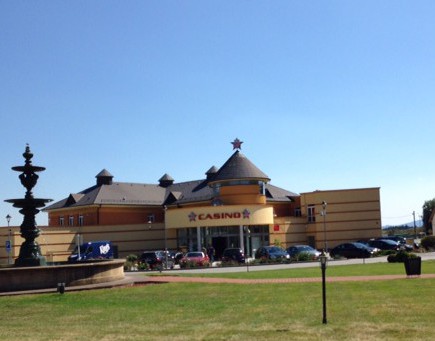 Accommodation at the casino hotel costs from 40,-€ for a standard room to 150,-€ per night for a 5 star suite (as at Aug 2015). They charge an entrance fee, 10,-€ from Sunday to Thursday, 20,-€ on Friday and Saturday. For this price you get the equivalent in chips for slot machines or table games and free access to the 24h all you can eat buffet. Soft drinks and coffee are also included. Beer, wine and cocktails come at a really fair price (like 1,70€ a 0,4l beer).
The casino is also a paradise for poker players. It has one of the biggest poker-rooms in Europe and hosts many international tournaments and cash games. They offer a massage service for poker players. That means you can get a neck and shoulder massage while you are playing. Thumbs up for that!
The staff is really friendly and the facilities are in an excellent condition. They even have fresh slices of citrus fruits in the urinals at the men's restrooms.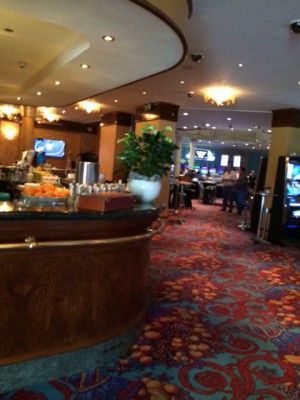 Also the food is quite good there. Maybe it is not on a French star restaurant level but still tasty and with a nice variety of different meals.
Breakfast buffet is available until 3:00 PM.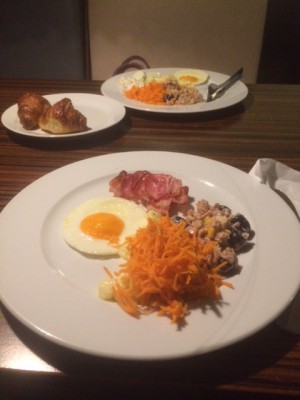 Now I have said a lot about the positive sides of the casino. But there also has to be mentioned that the King's casino is not an over the top fancy casino like you'd find in Las Vegas or Macao. If you visit the casino on a Tuesday afternoon you will most likely not find hundreds of guests filling the casino floor.
But then there are nights with many international visitors making the place really busy. On these occasions the casino-owned helicopter flys in VIPs and the atmosphere is really exciting. I haven't tried the helicopter service yet but I'm working on it! 😉
Conclusion:
The King's in Rozvadov is a nice mid-sized casino with excellent service and a good price performance ratio. So if you are ever travelling in Europe somewhere between Munich and Prague you should plan a night in Rozvadov. It's definitely worth a visit!