Arriving at the Waldorf Astoria Chicago I was offered a bottle of water at check in. I think that's a nice gesture when you arrive after a 40 minute taxi ride from the airport.
But it still got far better. The agent at the check in counter told me that I would receive an upgrade of three categories due to my Hilton Honors diamond status. So I moved into the Gold Coast suite which is the biggest single suite the hotel has to offer. The 1264 square foot suite is on the 24th floor and has a fireplace, a balcony, two bathrooms and a fantastic few overlooking downtown Chicago.
This was the first time I got upgraded because of my status in a hotel loyalty program. At the Waldorf Astoria Chicago the rate for a standard room (like I had booked one) starts at 300,-$ and the Gold Coast Suite starts at 600,-$.
HH diamond status seems to be fun and really get's you a great deal!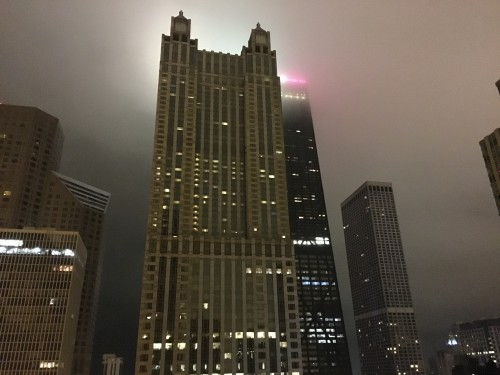 View from the balcony of the Gold Coast Suite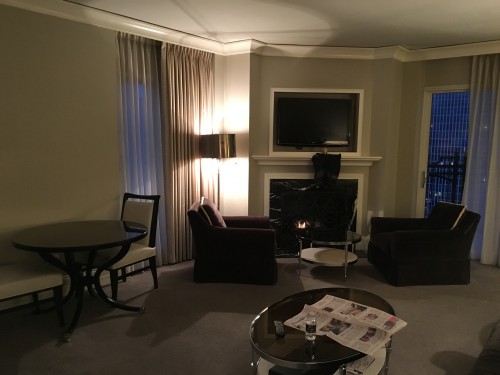 Living room with fire place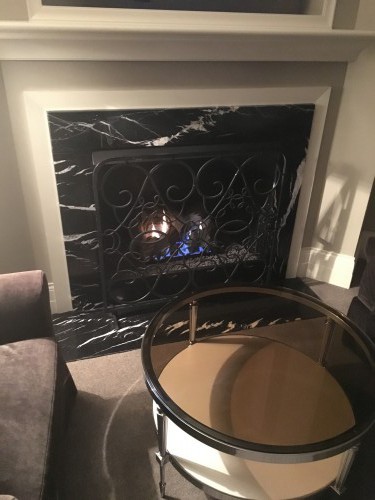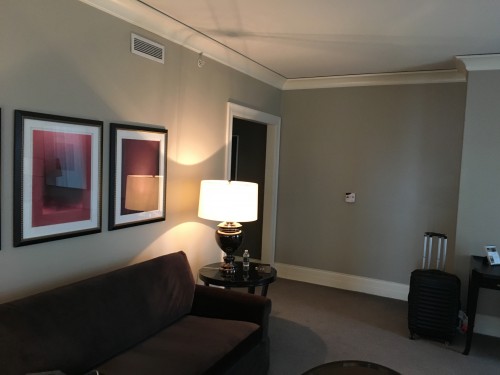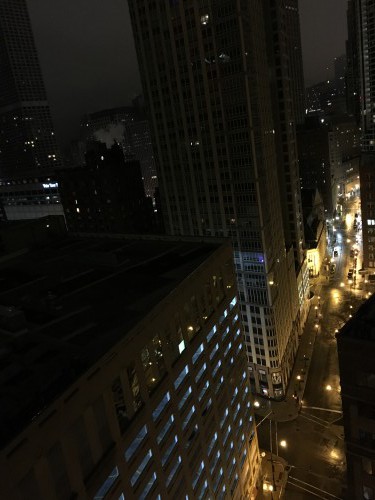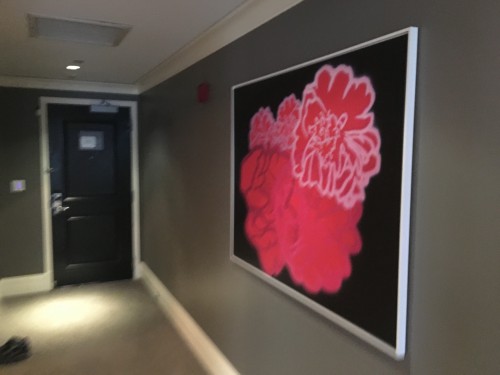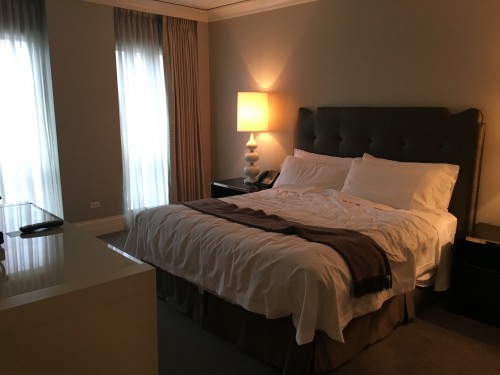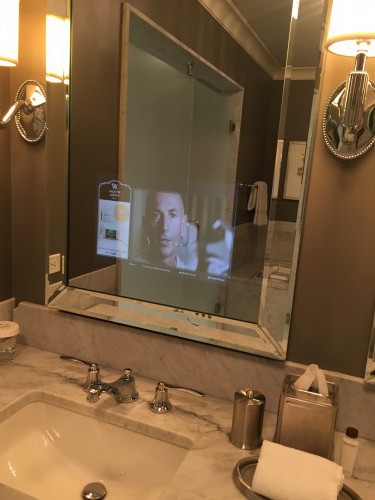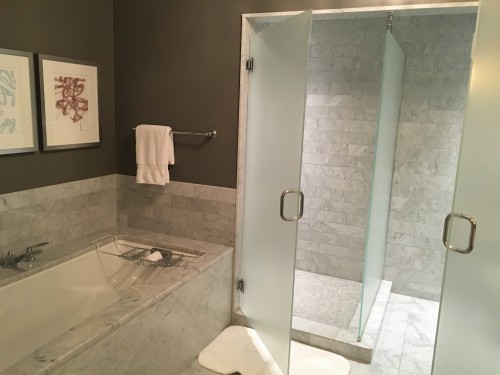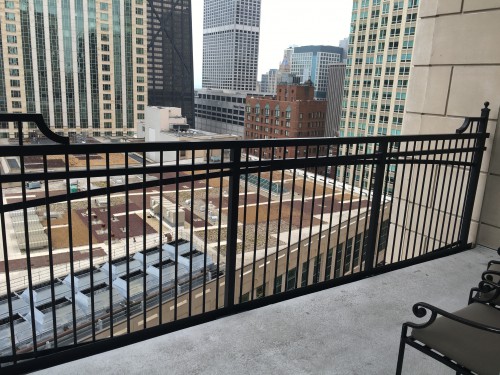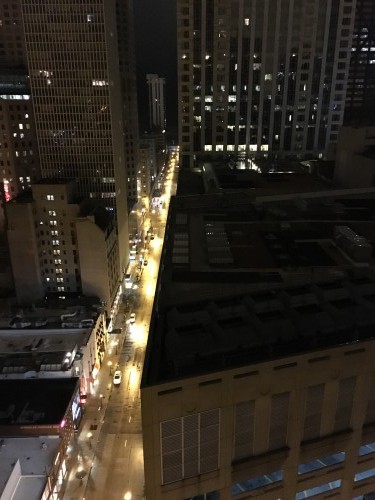 ---
After a relaxed night I already got up at 5:00 AM because of the time difference. So I started my day going to the pool at 6:00 AM and ordering a splendid breakfast to the room at 7:30 AM. I requested late check out for 1:00 PM so I still had some time to enjoy the nice suite.
The rest of the day I explored Chicago a little bit, did some shopping and sightseeing. In the evening I was heading to the airport again. Next stop Dubai!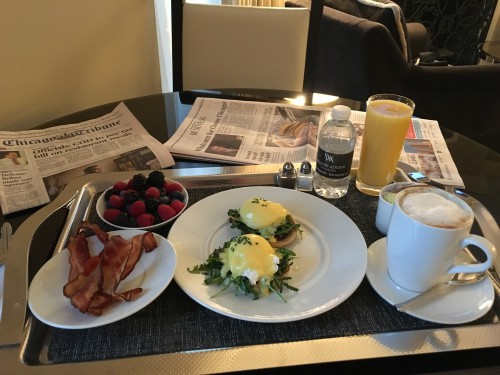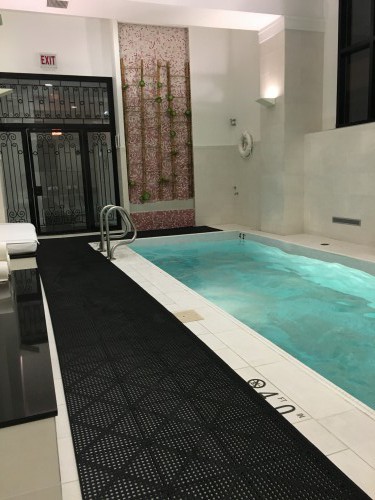 Swimming pool Waldorf Astoria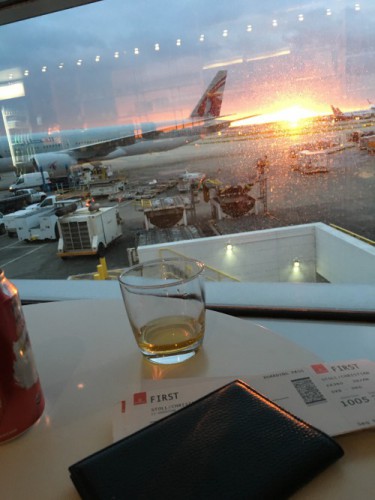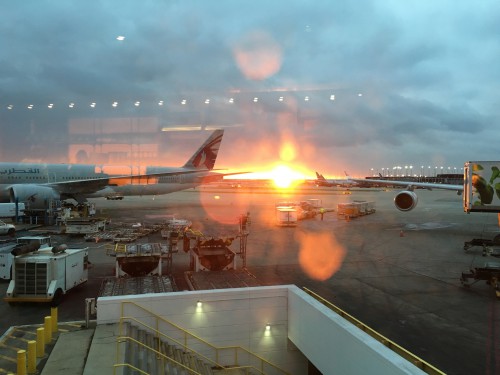 View from Air France – KLM Lounge Terminal 5 at Chicago O'Hare Intl.
For the next part of my Birthday trip I booked an award ticked from Chicago to Hong Kong via Dubai with Emirates. The segment to Dubai was in business class because there was no award space in first class available. But the second segment DXB-HKG I scored in first class and I was really excited to go on that flight.
At Chicago O'Hare Airport passengers traveling with Emirates in business or first can use the Swissport Lounge. I decided to go to the Air France – KLM Lounge because I have free access using Priority Pass. The Air france Lounge is better because you have a great view on the apron. There is no better way to wait for a flight than watching planes while relaxing in a lounge with a drink in your hand.
In Dubai I was heading towards a 15 hours layover arriving 7:00 PM and leaving 10:00 AM the next day. My plan was to spend the night in the Emirates first class louge at the A380 terminal A Concourse in Dubai. What I didn't know was that this would be not as easy as I expected.