MUC-FRA, FRA-ORD Lufthansa first class
It's on! I just had the first flights of my birthday trip around the world.
The first segments have been MUC-FRA and FRA-ORD with Lufthansa.
I had booked an award ticket in first class from Frankfurt to Chicago and so I also had access to the first class lounge in Munich even though my ticket from Munich to Frankfurt was just in economy.
It was the first time for me to travel in first class and the difference compared to economy or business class showed already at the check in counter when I received my boarding passes in a nice Lufthansa First Class envelope.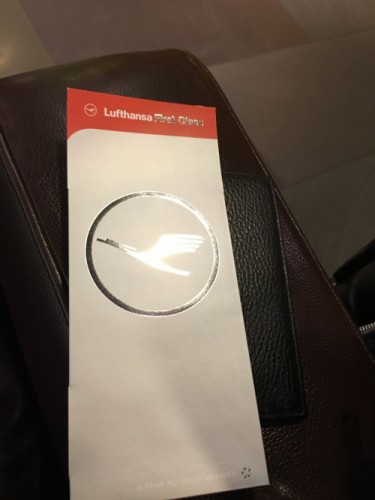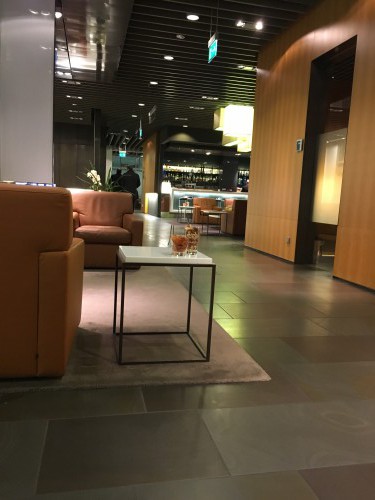 First class lounge MUC
After arriving at Frankfurt I went to the Lufthansa first class terminal. It's located outside of the arrival terminals in a separate building so you have to walk 5 to 10 minutes to get there.
The first class terminal is actually a very big lounge and it offers all comfort you can imagine. From an upper-class restaurant to sleeping areas, well-equipped bathrooms and splendid space to relax you will find everything to make your layover more comfortable.
The staff takes care of all the documents and passport control. So all you have to do is sit down and relax.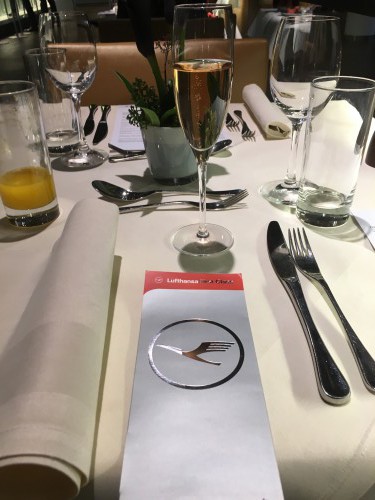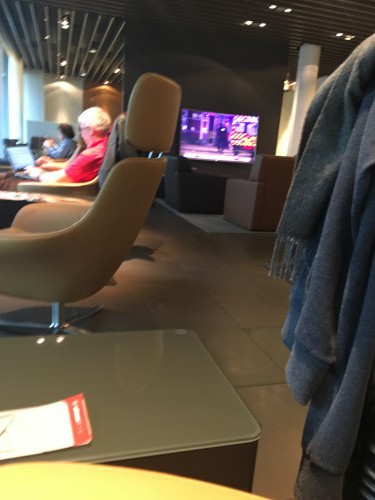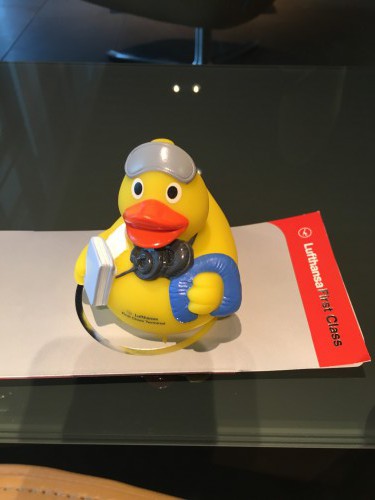 Every first time visitor gets a rubber duck.
Once the flight is ready for boarding you are driven directly to the plane in a Mercedes or Porsche limousine.
Once on board the Lufthansa boing 747 800 I was guided to my seat 1A. This being my first first class flight ever I was a little bit excited. The service was really great and very attentive. The captain greeted me on the PA system saying happy birthday.
It was a really awesome overall flight experience and I had all I could have imagined for my birthday trip to get started.
The great thing is that this was only the first part of the journey!