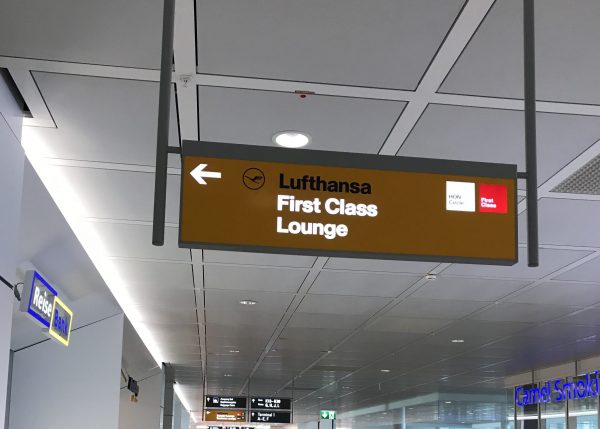 Lufthansa First Class Lounge Munich Satellite Terminal
Today I'm starting my next big trip around the world. It took me quite a while to organize everything as I posted earlier, and now I can't wait to get started. On this trip I'll have 15 flights and plenty of hotels and casinos to review.
The first two segments of the trip are in Lufthansa business and first class, MUC-FRA, FRA-PEK. The flight from Munich to Frankfurt is just an one hour flight and will be in business class because Lufthansa doesn't offer first class on domestic flights.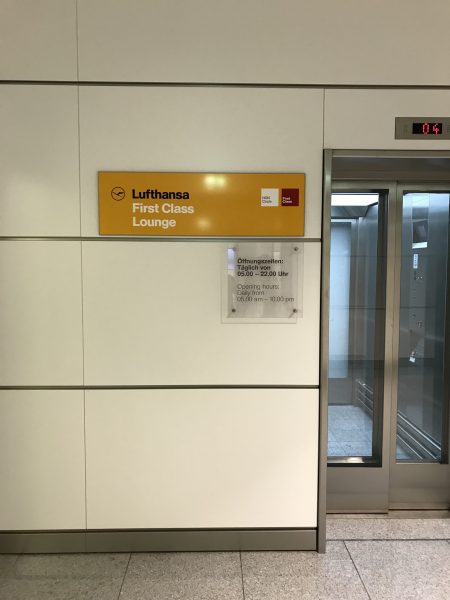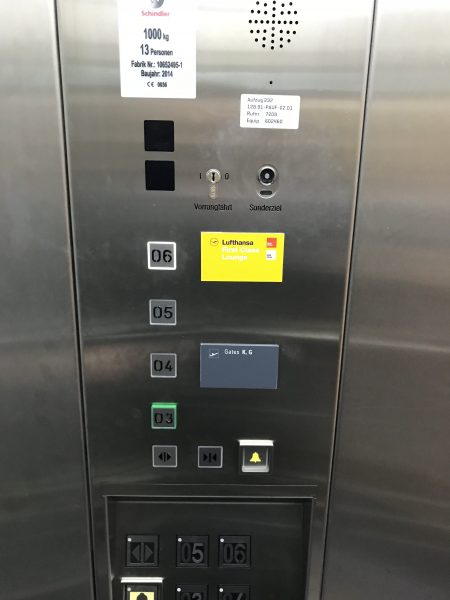 Flying out of Munich on an international LH first class ticket gives me the chance to review the new Lufthansa first class lounge at the Munich Satellite Terminal. I wrote about the business lounge in an earlier post. Here are my impressions of the new first class lounge:

We arrived at the Lufthansa first class valet parking service, checked our bags, went through security on the fast lane and headed directly to the first class lounge at the Satellite Terminal.
The lounge is situated on level 6 and you get there with an elevator behind the entrance of the business and senator lounges.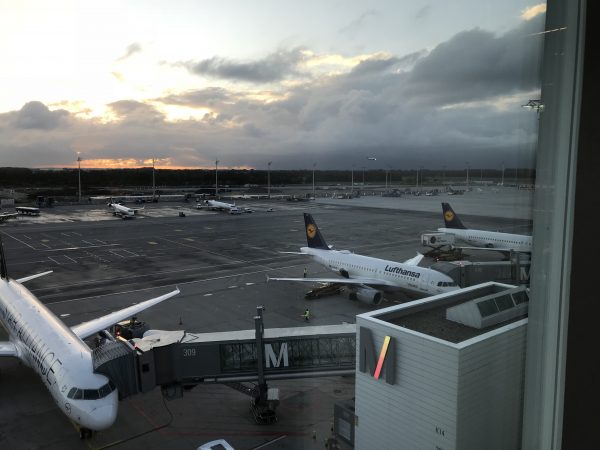 After checking in at the reception counter I entered the lounge. The first thing I noticed were the big windows with a terrific view on the apron. The lounge is very spacious and offers tons of seating possibilities with little snacks everywhere. In the back of the lounge there is a restaurant area with a big bar and a buffet with a large variety of different foods and beverages.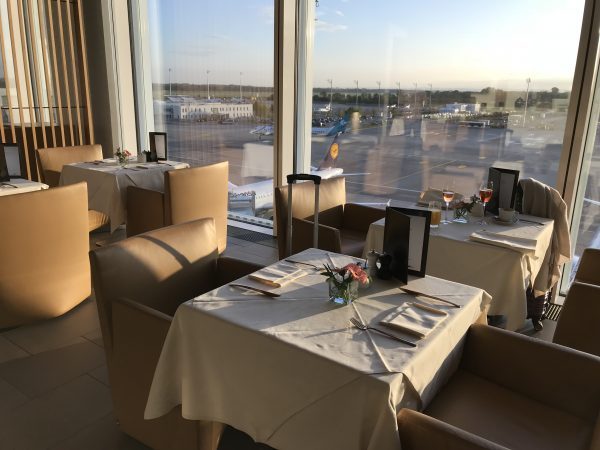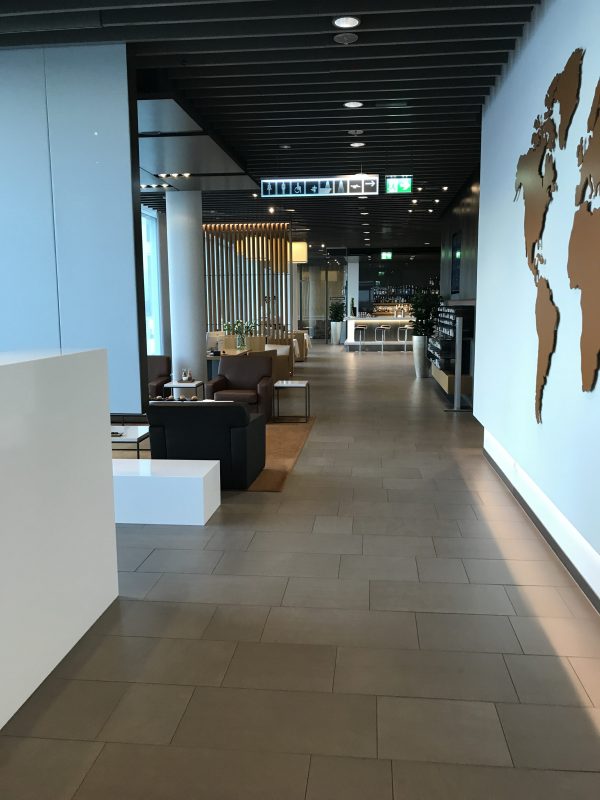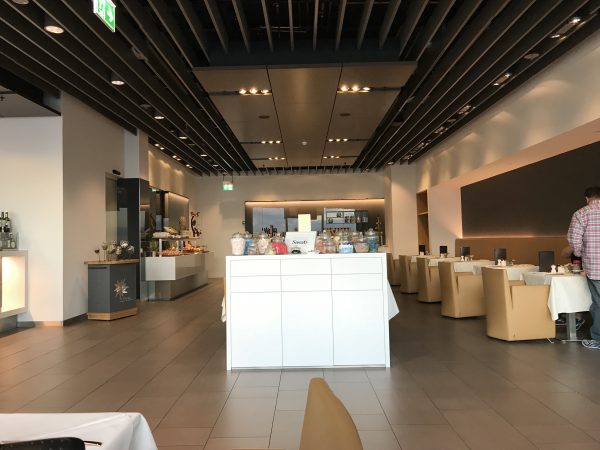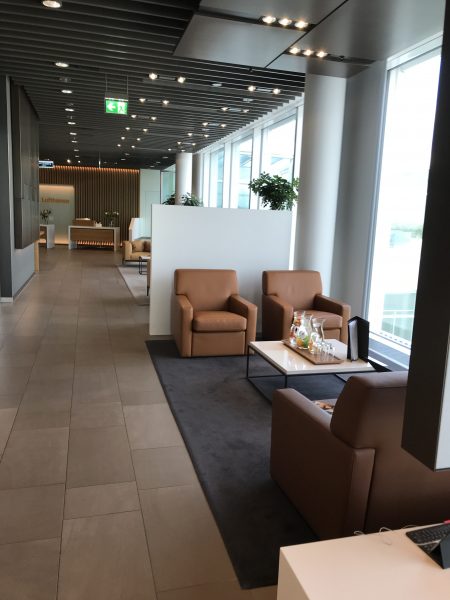 The lounge also features showers, bathrooms, small office like working rooms and a cigar lounge. The variety and the quality of the food and beverages is just overwhelming! You can order a la carte or help yourself at the buffet. We arrived at 7:00 AM so I ordered eggs benedict and a glass of champagne for breakfast. The service was very attentive and friendly and eyeverything was served quickly.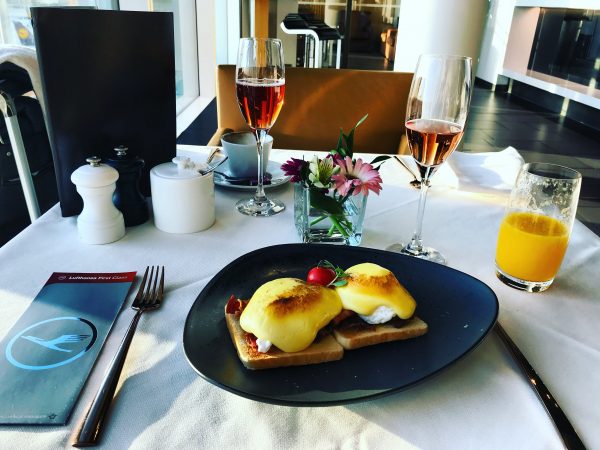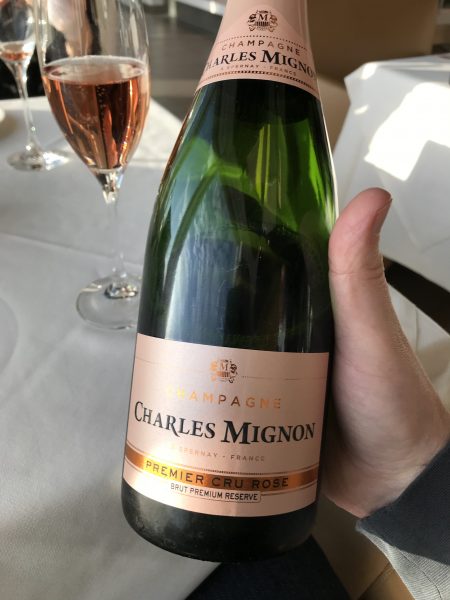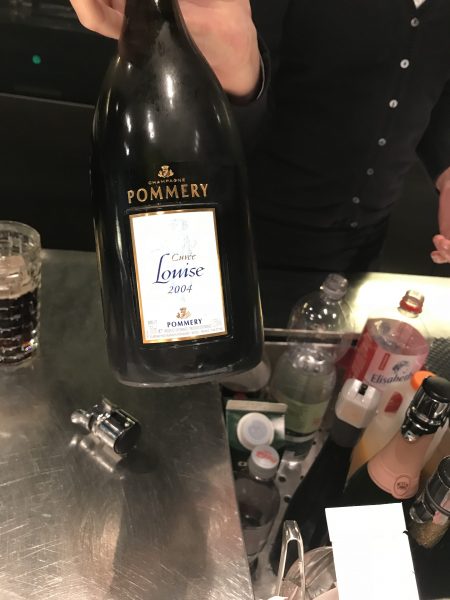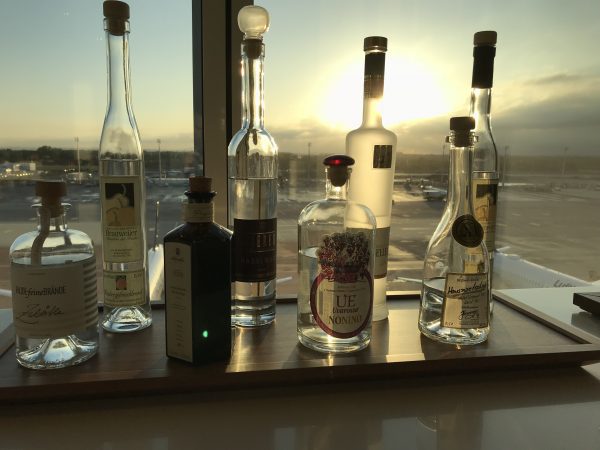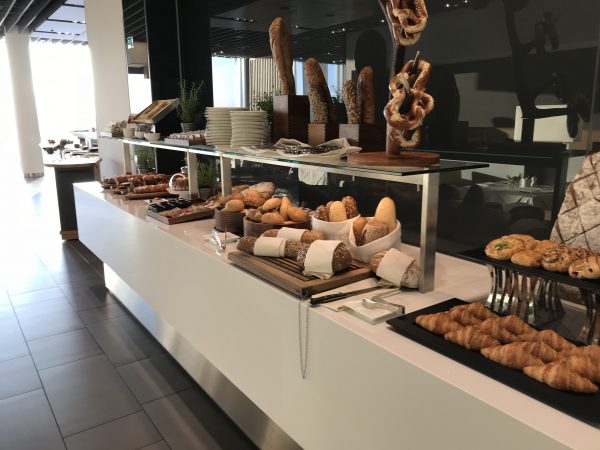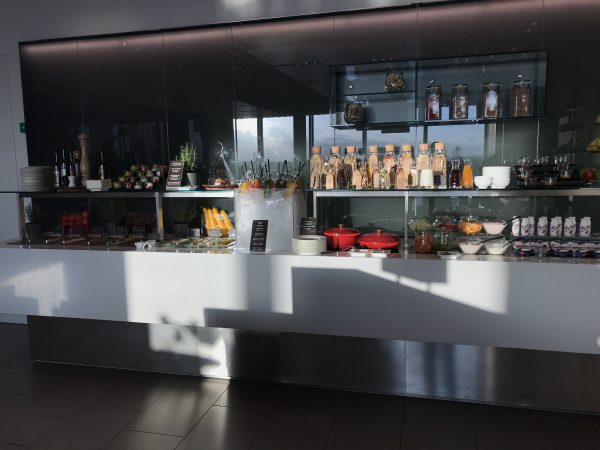 After breakfast we took a bathroom and had a nice bubble bath just because we could! 😉 The bathroom also came along with the famous Lufthansa rubber ducks.
On top of that the first class lounge also has a nice rooftop terrace, which is especially nice in the summer months when the weather is good so you can sit outside and watch the planes on the apron.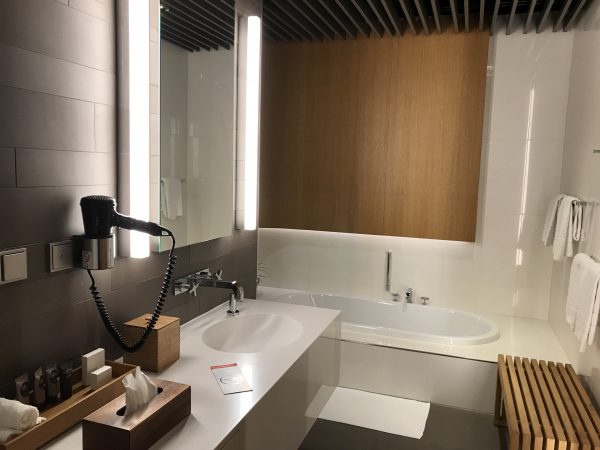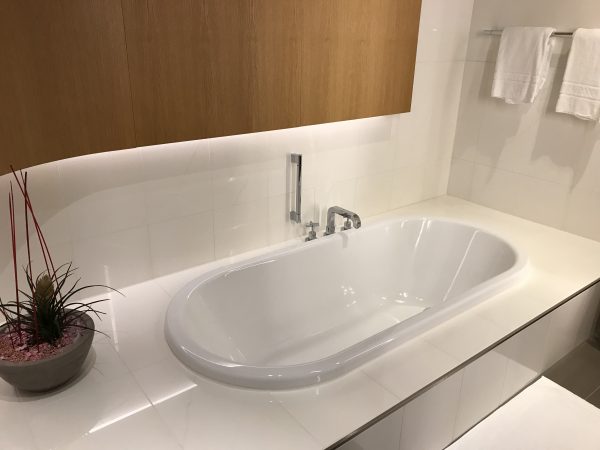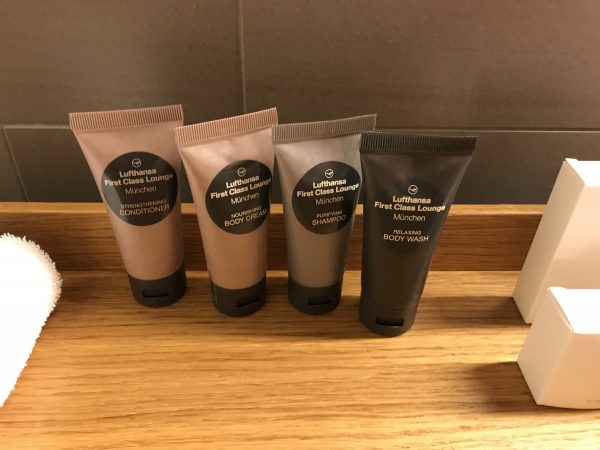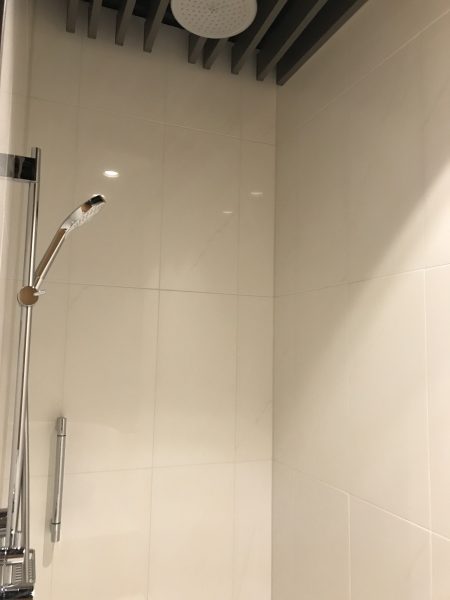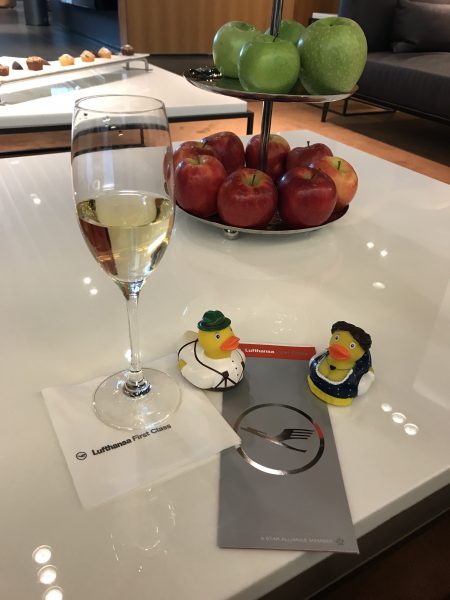 Bottom line:
Over all I was more than happy with the lounge experience. A beautiful, spacious new lounge with fantastic views, great amenities and excellent service! This lounge really gets Munich airport much closer to the service level that Frankfurt Airport offers with its First Class Terminal. The only thing that Munich doesn't offer so far is the limousine service for first class passengers like they have in Frankfurt.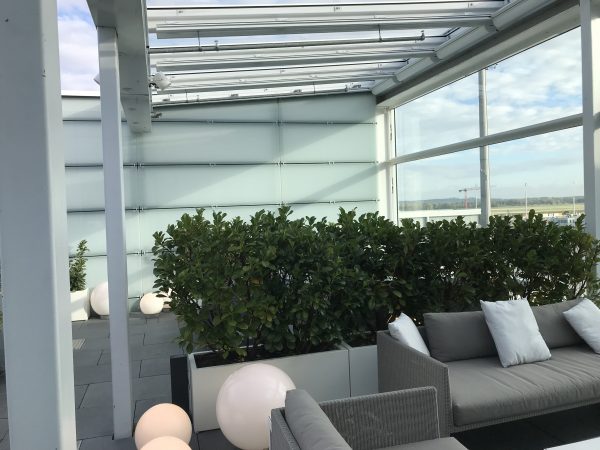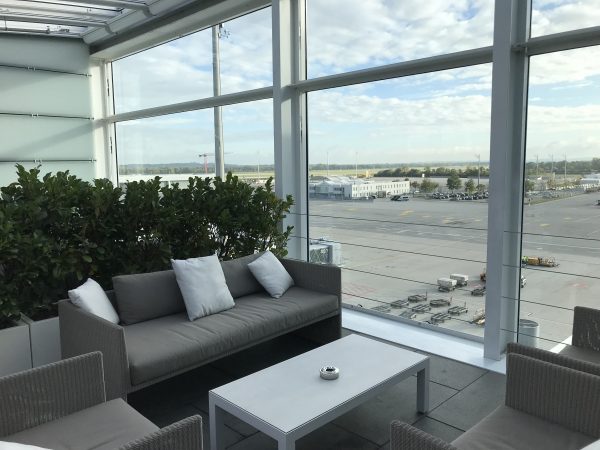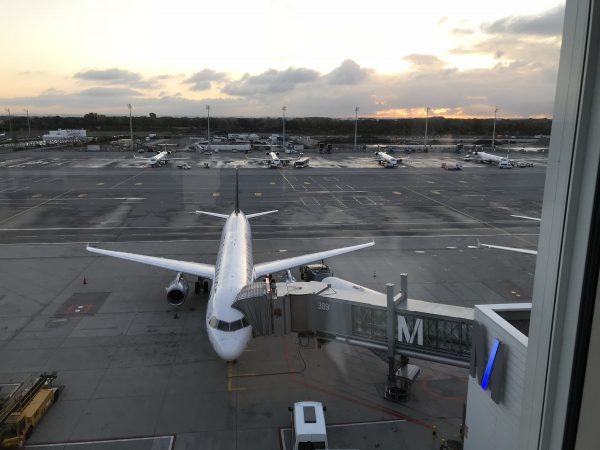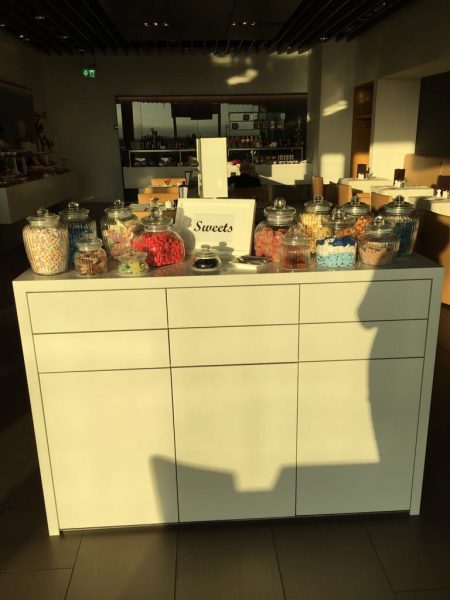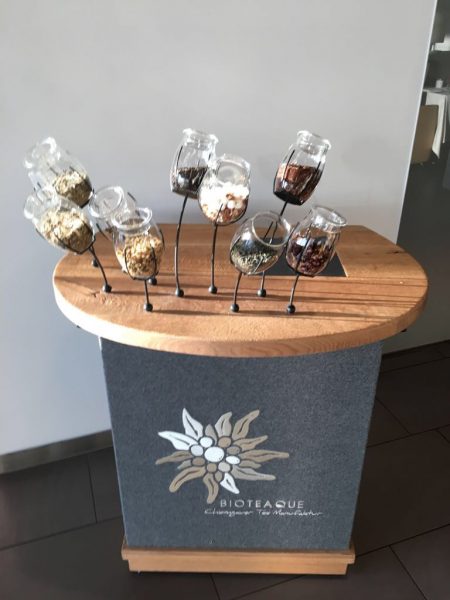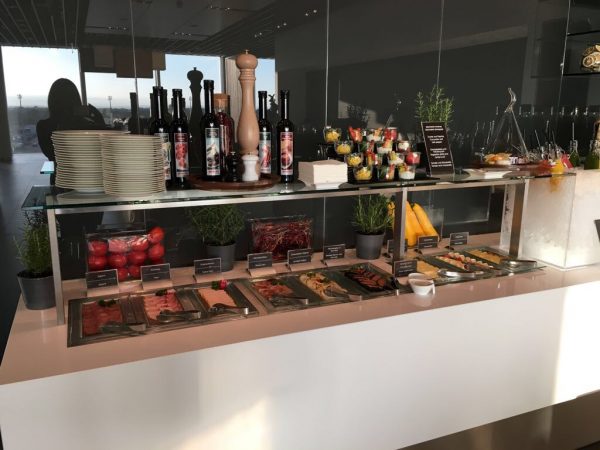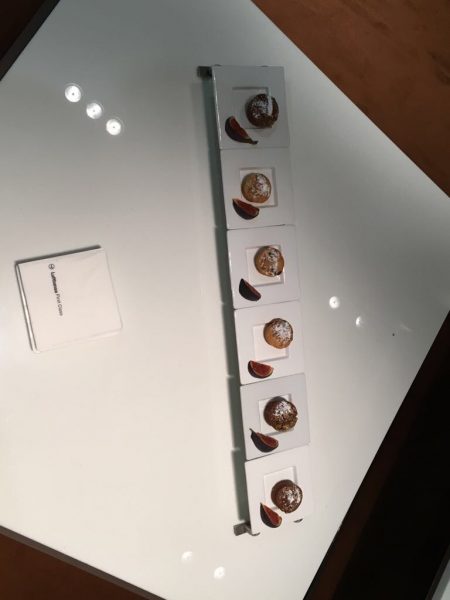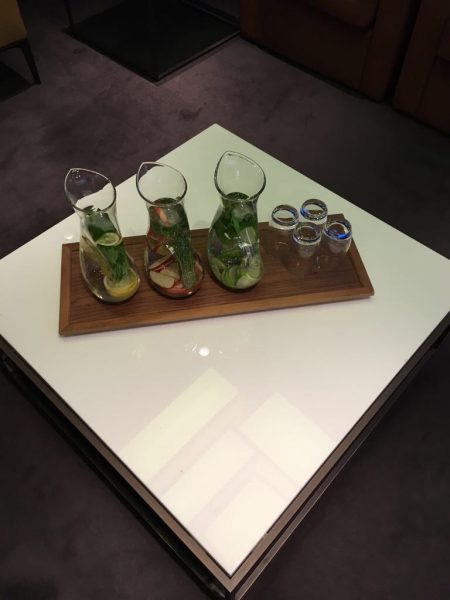 For those who are still reading, here the a la carte menu: