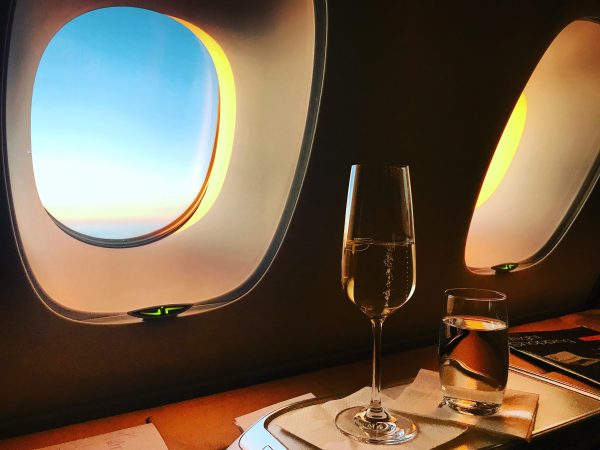 Lufthansa First Class A380 Frankfurt to Beijing
Our flight to Beijing was delayed by one hour but the additional waiting time when you are in the Lufthansa First Class Terminal in Frankfurt couldn't be spent more conveniently. I decided to do a whiskey tasting and soon our personal assistant informed us that the limousine that'll bring us to the plane was ready.
After a short ride we arrived at the beautiful Lufthansa A380-800 "Tokio". I was assigned seat 2A and when we boarded the purser welcomed us with a glass of champagne.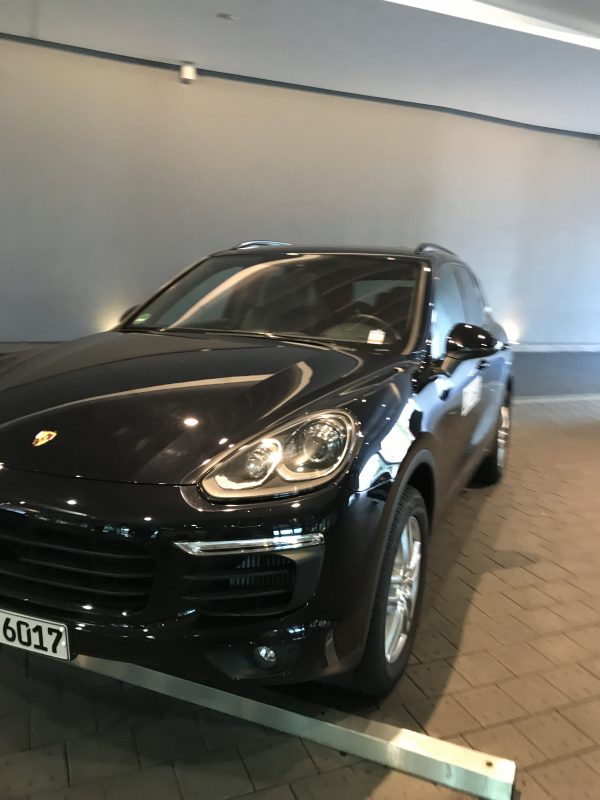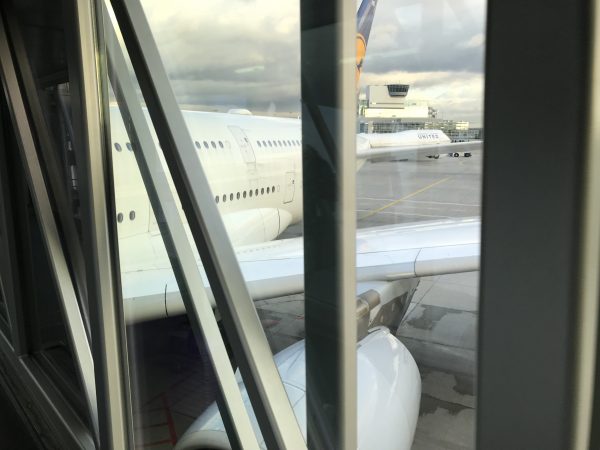 Lufthansa's First Class on the A380 is located at the front of the upper deck and has a total of 8 seats. The seats are super spacious with an ottoman and feature fully flat beds with a very comfortable padding.
Something special about the First Class cabin on the A380 is that it's completely separated and isolated from the rest of the plane. Therefore it's very quiet and they also moisturize the air so first class passengers can breath almost like under conditions on the ground. There are two big lavatories at the very front of the cabin. These lavatories are almost as big as the spa in Emirates A380. But Lufthansa doesn't have any showers.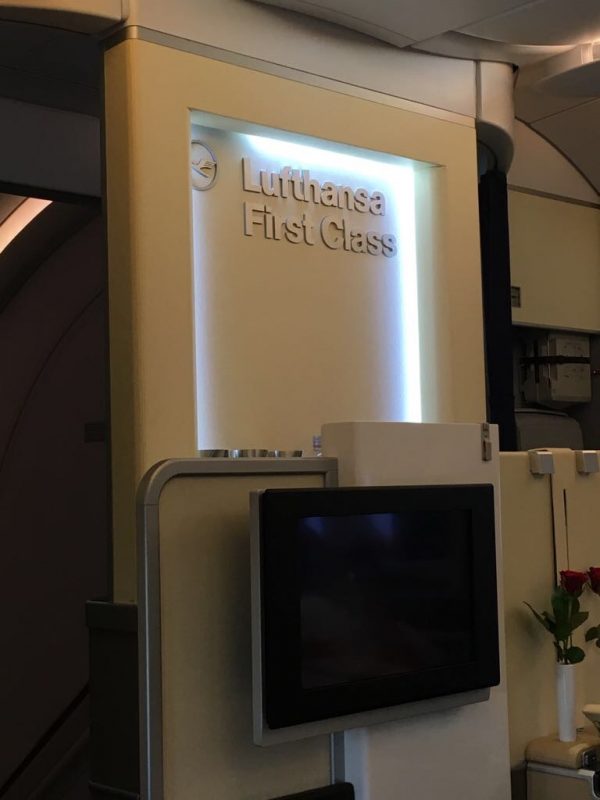 In flight service started as soon as we set the first foot on the plane and our glasses were never empty. I put on the comfortable pajamas and shortly after takeoff we started Wining and Dining. Lufthansa offered a good selection of high quality food and beverages. For details see the menu at the end of the post. After appetizers and salad we had a great caviar service which came along with some Grey Goose vodka. The caviar service is always one of my highlights because this is something I usually don't order unless I'm on a First Class flight.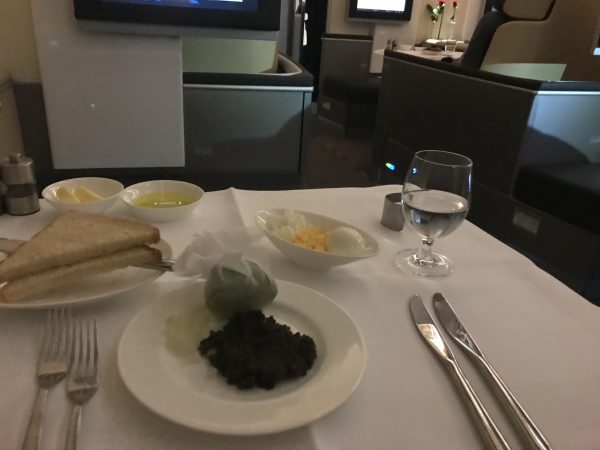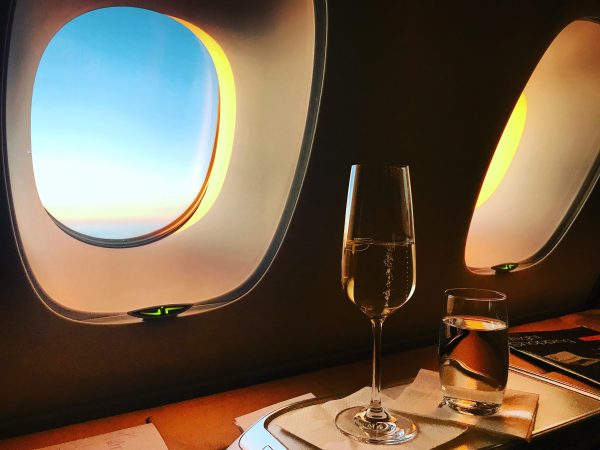 I watched movies and enjoyed the great dinner and the cheese and dessert courses.
When the flight attendants prepared the beds we checked if it's possible for 2 people to sleep in one bed. And yes, it works! 😉 
Verdict:
The flight was really excellent from the beginning to the end. Even though it was quite expensive (95.000 LH Miles + 320,-€) it was definitely worth it!
Here are some of my impressions: