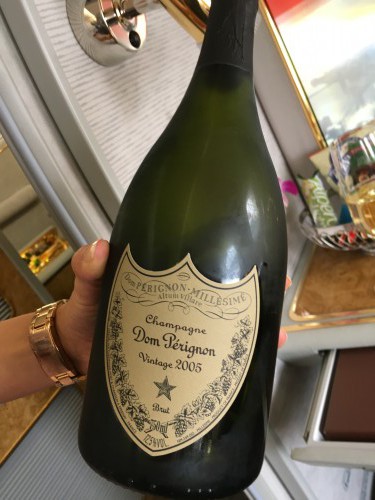 DUBAI – HONG KONG IN EMIRATES FIRST CLASS A380
I was really exited to go on this flight because it was the first time I was booked on Emirates First Class in an A380 aircraft. So when I finally received the confirmation I was really happy.
The booking itself was quite easy as I described in planning my around the world birthday trip.
After spending the night in the Emirates First Calss Lounge at Dubai Airport I felt more than ready to go on the flight to Hong Kong.
If you are booked in Emirates First Class on the A380 there are several things that make it an extraordinary experience.
The First Class has a 1-2-1 configuration with individual cabins that offer a high level of privacy because you can close the doors to the isle. On the A380 Emirates also offers a "Spa" with a shower. The bathroom features floor heating, a big mirror, a broad variety of cosmetics amenities and there are two employees who are responsable only for cleaning and service in the 2 bathrooms.
Of course you also get comfortable pajamas which you should put on because in my opinion they create a sort of "home on the couch" feeling.
The food and the service were really fantastic. They served Dom Perignon vintage 2005 and my glass never went empty throughout the whole flight 😉 The whole food menu offered a great selection of meals which can be ordered just as you like to have them. The suite also features a minibar, snacks and a big amenity kit.
The ICE entertainment system has one of the biggest selections of movies, TV-shows, live sport channels, games and much more. In short, you definitely won't get bored during the flight!
From the very first second I stepped on the plane until I left it in Hong Kong the flight attendants were absolutely amazing. In the First Class cabin only half of the seats were occupied so every passenger almost had an own flight attendant. I really have to say that this has been the best flight experience I have made so far. Can't wait to be in Emirates first class again.
Next destination: Macao
Here are some of my impressions: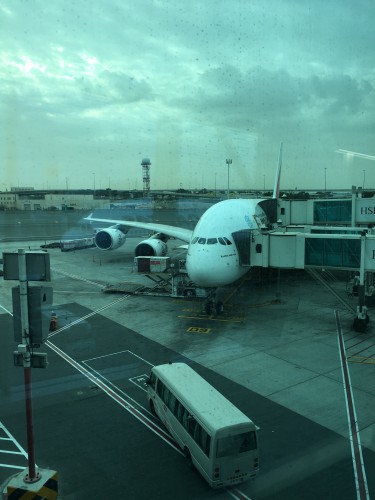 Emirates A380 aircraft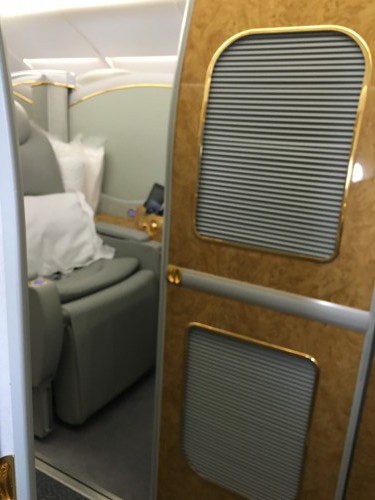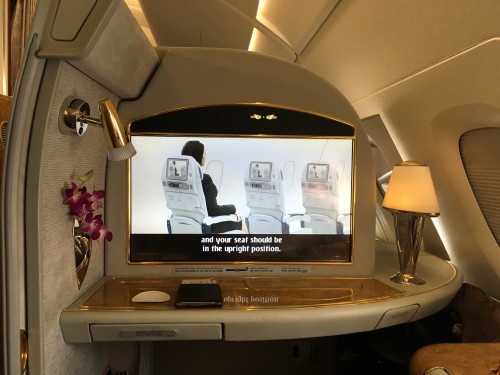 First Class suite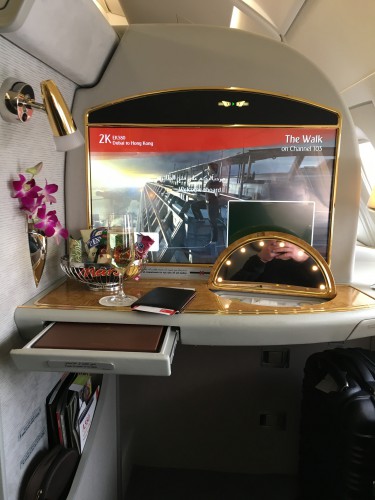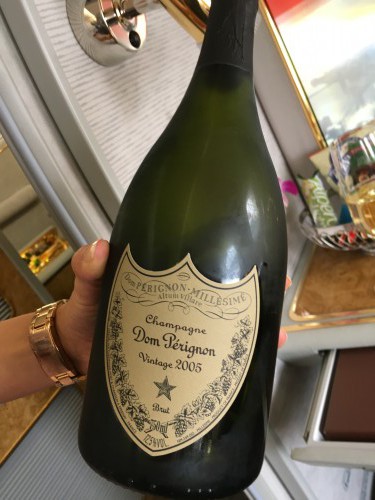 Dom Perignon vintage 2005 champagne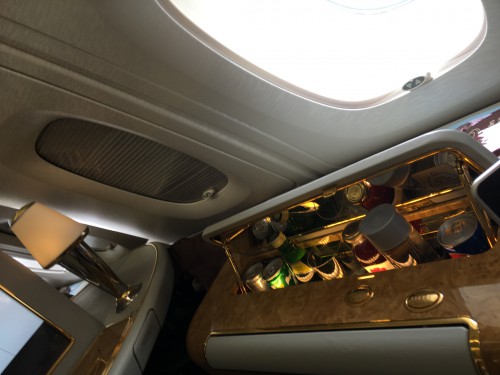 Minibar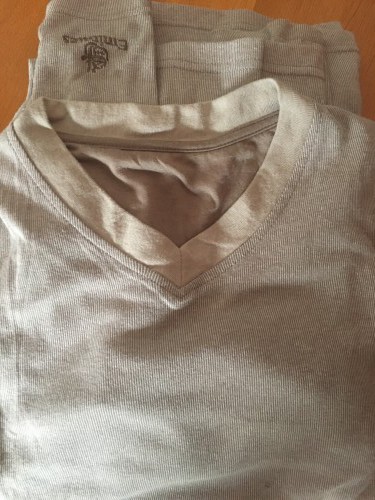 Emirates pajamas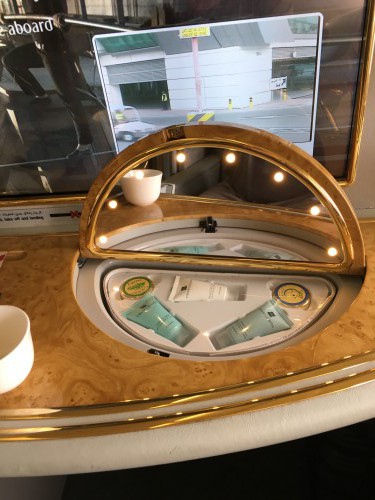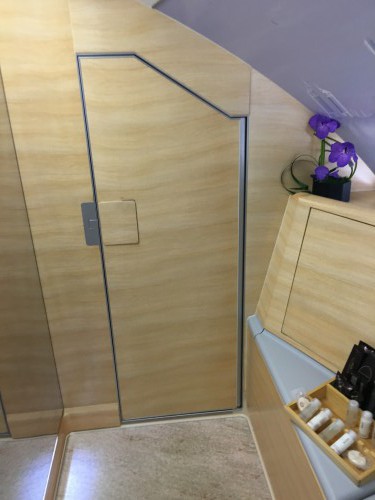 A380 spa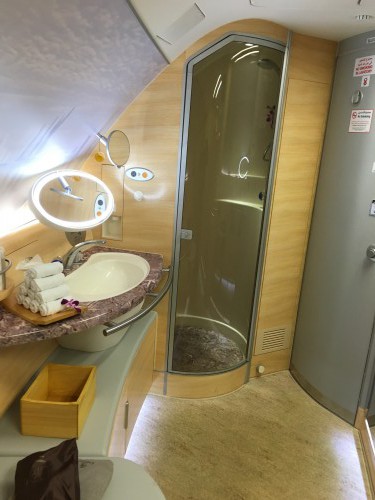 A380 shower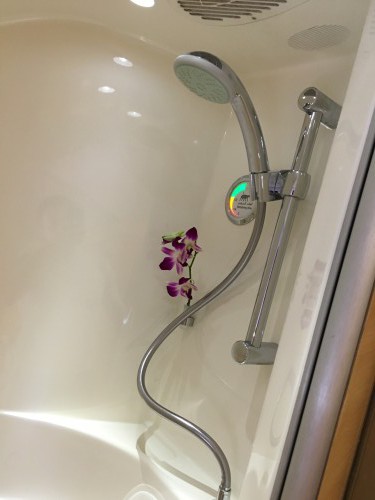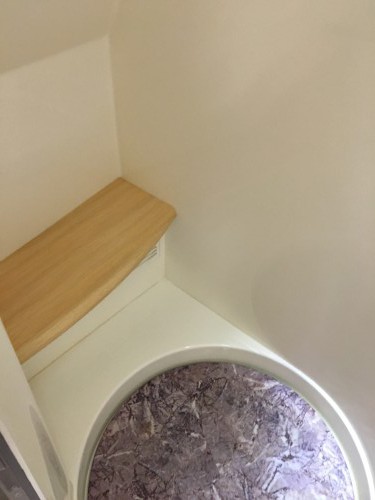 shower seat